Things to do & places to visit on Alaska Cruises
If anything, Alaska cruises are considered a top favorite for cruise lovers for many years. This is why most, if not all, cruise ships are into using three basic Alaska cruises itineraries.
Considering the fact that a number of cities and sites are completely inaccessible by road, a cruise ship gives passengers the opportunity to witness the beauty of Alaska.
From its many natural wonders to jaw-dropping sceneries, there is no doubt the experience is worth every penny.
We invite you to experience an Alaska cruises vacation as only Cruises South can show you. We have a wide range of enriching cruise vacation options to see the Great Land's glaciers, national parks, and wildlife from the perspective of spectacular ships.
Get ready to experience the stunning views of glaciers and explore beautiful port cities, all for the fun of trekking through Alaska's untamed beauty.
Come and find yourself in the heart of the wilderness. Discover the very best of Alaska Cruises with Cruises South!
What To Expect on Alaska Cruises
There is no doubt that Alaska is an intriguing and even culturally diverse destination. It is the type that is packed with thousands of miles of scenic coastline, something that makes the largest state a go-to place for cruise ships.
Alaska has a number of ports to offer, with each having a different perspective on life in the most northerly U.S. state. Ketchikan, in particular, is a center for several Alaska Native cultures, while Skagway is deemed the Gold Rush-era oriented.
Meanwhile, Petersburg reflects the interesting Norwegian heritage, while Sitka touts Russian and Alaska Native ties.
Cruise travelers will not only enjoy the beauty that Alaska cruises vacation offers.
They will also fall in love with its vast history and the frontier ambiance of the 49th state, though the former and its wildlife are still the main attractions.
Massive glaciers, towering mountains, tranquil and turbulent waterways, and seemingly unfathomable acres of rainforest and Arctic tundra are just some of the many reasons to visit Alaska.
As a matter of fact, travelers can see bears, eagles, moose, seabirds, seals, and whales, among many other sets of fauna.
They can all be seen from the ship, in port, or on a shore tour.
Alaska, however, has its own shortcoming to offer, and it is none other than the weather.
So, if you are about to book an Alaska cruises, there is a possibility that you will be trading in a week of warmer weather at home for the possibility of gray or rainy days and chilly midsummer temps.
This is the main reason why some helicopter and floatplane tours are often canceled. Still, it would be best to be flexible and willing to take chances. Besides, a visit to Alaska will not disappoint.
The Basic Itineraries to Alaska cruises
When planning your Alaska cruise, it is important to keep in mind that there are over 30 Alaska ports of call on at least three basic itineraries. These are the following:
Bering Sea Cruises
Bering Sea Cruises – This is where expedition ships sail the greatness of the historic sea between Asia and North America. Most of the larger and mainstream cruise lines, however, do not tend to venture this far north.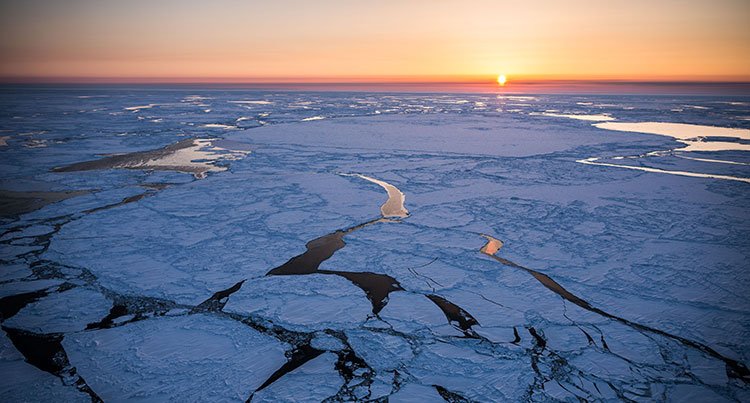 But as far as some mainstream and luxury ships are concerned, they traverse the northern route when repositioning between Alaska and Asia.
Inside Passage – Alaska Cruises
Inside Passage – Unlike the aforementioned, ships here sail roundtrip starting from Vancouver, Seattle, or San Francisco, and all the way to the southeast panhandle of Alaska.
The latter is an area often known as the Inside Passage, which is basically a protected sea route along North America's western coast.
Also, the Inside Passage is known for its stretch of about 950 miles from Seattle along the coast of British Columbia and going further to the northern part of the Alaska panhandle (the part which is near Haines and Skagway, Alaska).
Cruise ships often set sail using this itinerary due to the fact that waters are calm. More importantly, guests will love the spectacular scenery and interesting ports.
Cruises that embark in San Francisco, Seattle, or Vancouver, as well as visiting ports such as Juneau, Ketchikan, and Skagway, are globally recognized as "Inside Passage" cruises.
Visit Glacier Bay National Park
For the most part, cruises include stopovers in the likes of Juneau, Ketchikan, Skagway, and the ever-popular Glacier Bay National Park.
The park is home to 16 magnificent glaciers. Note that it would be best to sail round trip, as the costs tend to be much cheaper since you embark and/or disembark in the same port.
Gulf of Alaska Cruises
Gulf of Alaska – This itinerary works north, particularly from Vancouver, and then the south-central coast of Alaska is included in the Inside Passage for Gulf of Alaska cruises.
It is important to keep in mind that ships here sail one-way and it is usually between Vancouver or Seattle and Seward, which is said to be the closest port to Anchorage.
Your points of embarking and disembarking are also different, but apparently, you are given the opportunity to see much more of Alaska's spectacular scenery. And yes, this already includes the glacier-clad Gulf of Alaska and the Hubbard Glacier.
Since the waters of the Pacific Ocean tend to be a little bit rocky as compared to the quiet waters of the Inside Passage, only large and mid-sized ships can be seen moving through the itinerary.
Best Time for Alaska Cruises
The Alaska cruise season runs from late April to September, through June is considered a high season all the way through August. Still, when it comes to knowing when the best time is, it is rather subjective.
June, July, and August are the warmest months, and these have highs ranging from the 60s to 70s in most of the state. July and August, on the other hand, can be quite rainy. Obviously, the further into the summer you are, the better your chances of seeing wildlife on the various expeditions.
In addition, these months are the best bets if you want to have a variety of fish to reel in on a shore excursion.
Meanwhile, May and September are months that offer cheaper cruise fares and fewer crowds. Just take note that these months are when the weather becomes truly unpredictable weather.
Shore excursions tend to have a greater chance of being canceled than they do in the high season, with boat and helicopter tours being an epitome.
Although May is known to be among the driest sailing season months, particularly in the Inside Passage itinerary, it is possible for you to find snow on the ground. But hey, this is already great for scenic photos.
Lastly, September offers the best possibility for cruisers to catch the Northern Lights, as well as great end-of-season shopping deals for souvenir-hunters. However, at this time, the Gulf of Alaska is the choppiest; hence, it is not recommended for travelers who usually suffer from seasickness.
If you want to visit the Denali National Park, you might find it difficult to traverse as certain sections of the access road have been known to close in September due to snow.
Alaska Cruises Port Highlights
Ketchikan, Alaska
Ketchikan, Alaska – If you are wondering what the main attraction here is, it is none other than the Creek Street. Built on pilings over the water, it once was the city's red light district. Nowadays, it is lined with funky stores and restaurants, all of which overlook canoeists and leaping salmon.
Ketchikan is the gateway port for scenic tours of the Tongass National Forest and Misty Fjords, as well as fishing trips. Be prepared: It is one of the rainiest cities in the U.S.
Juneau, Alaska
Juneau, Alaska – In Alaska's capital, you can do a lot of things. This includes, but not limited to, canoeing, kayaking, and hiking, with the Mendenhall Glacier being a perfect place for the latter.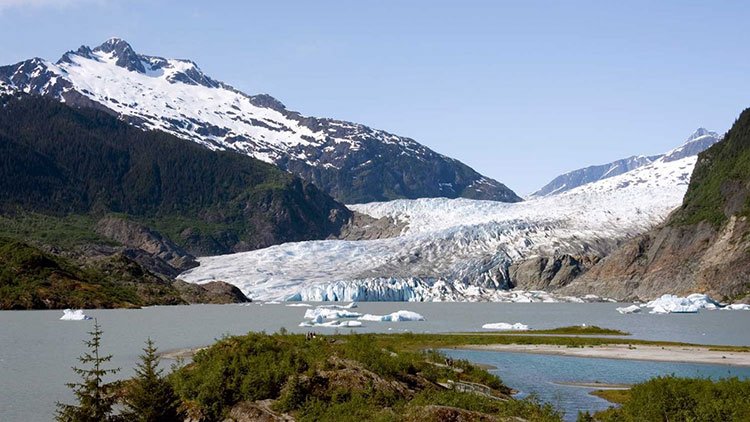 In town, the Mount Roberts Tramway takes riders 1,800 feet up for gorgeous views and hiking trails. Or enjoy honky-tonk music and wholesome grub at the raucous Red Dog Saloon.
The local culinary scene has been booming of late, and some solid breweries are on hand, too.
Skagway, Alaska
Skagway, Alaska –Skagway came into being in the last part of the 19th century as the nearest port of entry for stampeders making their way into the Klondike in search of gold. Today, a train ride along the narrow-gauge White Pass & Yukon Route Railroad is a must for cruise passengers.
The tracks follow the staggeringly photogenic route the gold-seekers took, which was on foot, over the pass to the Canadian border. In town, take a Gold Rush history tour, or spend your own gold at the various shops.
Sitka, Alaska
Sitka, Alaska – Sitka offers a unique cultural melting pot for both Alaska Native and Russian-descent populations. Many remnants of Alaska's Russian (St. Michael's Cathedral, the Russian Bishop's House) and Tlingit (including a clan house and totem-filled park) heritage can be seen there.
Another highlight is the Alaska Raptor Center, a not-for-profit facility dedicated to healing injured birds of prey, primarily American eagles.
Scenic Cruising – This one here is a key part of any Alaska cruises itinerary.
In addition to the Inside Passage, ships may visit Tracy Arm/Sawyer Glacier, Hubbard Glacier, Glacier Bay or College Fjord.
What you want to do is to bring binoculars and warm outerwear, so you can best enjoy the views of glaciers calving, aquatic life and birds, and gorgeous scenery.
Some ships will bring naturalists onboard to narrate, though.
Alaska Cruises – Travel Tips To Keep In Mind
Consider a Cruise Tour – This is simply for the fact that Alaska has much to offer, and it is something that can only be experienced by touring ashore, either before or after your cruise.
The one-way Gulf itineraries lend themselves more readily to Alaska touring, as they begin or end in Alaska.
On either end of your sailing, you can tour on your own or book a cruise tour that combines a cruise and a land tour, which usually runs three to seven nights.
Popular destinations include Denali National Park (for wildlife viewing), Talkeetna (best place for Denali views) and Fairbanks (Alaska pipeline).
Alaska Cruises tour land packages are also available to spots like Anchorage, the Kenai Peninsula, and Canada's Yukon Territory.
Seasickness – Yes, that is right – you are likely to run into choppy seas and it could in the like of the open waters of the Gulf of Alaska. You can also experience this in the largely protected stretch of the Inside Passage.
If you are concerned, your best course of action is to book a northbound cruise.
That way, you will cruise the Gulf at the end of the trip when you have your sea legs. If you are someone who gets seasick easily, it might be best to think twice about round-trip cruises from Seattle (or from other spots in the continental U.S.) that spend days cruising in the open ocean.
Weather on Alaska Cruises
Weather – It cannot be denied that Alaska's weather is quite unpredictable.
Temperatures can change considerably and this could vary from one destination to the next. Even on otherwise warm days, it can be quite cool cruising by a massive glacier or when the sun dips behind a cloud.
The trick is to dress in layers of clothing so that you can peel off (or add-on) slowly as the thermometer dictates. You will want to pack a bathing suit and a very warm fleece jacket – and you will likely wear both at different times. Be prepared for bugs, too.
Avoid Peak Seasons – Obviously, there is an advantage to avoiding peak seasons. For starters, you can minimize joining the masses, which is massive during high seasons. Hence, it would be best to consider a shoulder-season sailing, such as late April, May or September.
You may also select a ship that embarks midweek.
Must-Pack Items For Alaska Cruises
By now you should have known that Alaska cruises are nothing the similar to a day at the beach.
So when it comes to packing, whatever ends up in your luggage will unlikely to resemble the bikinis and Hawaiian shirts you would prefer for a tropical getaway.
But just like any other cruises, there are essential items that you need to pack. This is significantly important considering that Alaska is known for its unpredictable weather conditions and rugged terrain.
These are listed below:
Alarm Clock
Binoculars
Collapsible Backpack or Gym Sack
Clothing Layers
Hiking Boots
Insect Repellent
Medicine (specifically important for motion sickness)
Photo Equipment
Rain Gear
Sunscreen
The Best Time Of The Year To See Northern Lights on Alaska Cruises
This is definitely one of the best things about Alaska cruises – you get to experience this rare and mystical event called Northern Lights. This is the kind of thing that is worth waking up in the middle of the night, especially when everything is dark and the weather is the coldest.
There are opportunities to see the northern lights at the tail end of the summer season in early September.
If this experience is a priority for you, hold out for winter and bundle up. You will absolutely not regret it.
Find out more about the Northern Lights and what you need to know to make your viewing trip a success.
Where to Go
Visit Anchorage
Anchorage – If your itinerary includes flying into Anchorage, then you might want to go with an overnight and multi-day excursion to Talkeetna and Fairbanks.
Just make sure that the transportation to and from will be taken care of, so you can focus on the experience.
Brooks Range – This is where you want to book an all-inclusive, multi-day stay. The Brooks Range has a number remote wilderness lodges that are 200 miles north of Fairbanks and 60 miles north of the Arctic Circle.
Intrusive city lights will not be a problem here. Spend your days dog sledding or snowshoeing, and scan the skies for aurora at night.
Visit Fairbanks
Fairbanks – Although you can potentially see them all over the state, Fairbanks is still the most reliable spot. Up and inland, it is geographically under the so-called "aurora oval," which is where auroras are seen most frequently.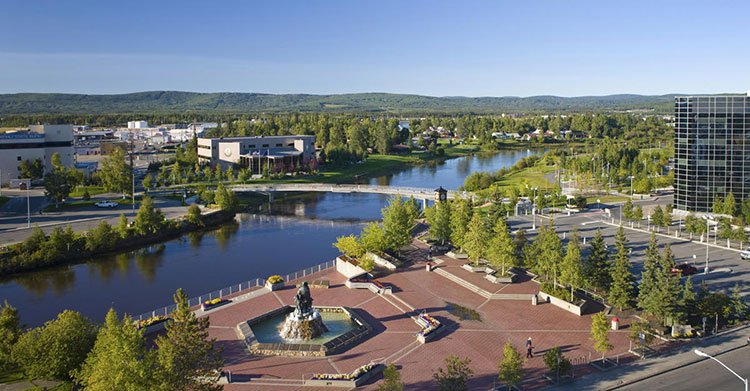 You can even take excursions several hours north from there.
When to Go
Since you can only see them at night, obviously you want to come when there is the most darkness. This is from September until about April 20. These are basically the months when there are frequent displays, clear skies, and a weather that is generally mild.
How-To Tips
Just like Alaska's weather, the aurora is also unpredictable. In fact, for years, no expert can tell when – or even when – exactly it is going to appear. But here are some tips to give you the best odds of seeing the aurora in Alaska.
The Right Time of Day – Your goal is to start looking for about an hour and a half after sunset, but just remembers that peak auroral activity is between 10 p.m. and 2 a.m. solar time.
The latter refers to 2.5 hours after clock time during daylight saving time and 1.5 hours after during standard daylight time. Meaning, the best time for seeing the aurora during Alaska's winter is around 11:30 p.m.–3:30 a.m., with 1:30 a.m. being its peak.
During Alaska's spring and fall (September and March), the best time to view the aurora is 12:30 a.m.– 4:30 a.m.
The Right Weather Conditions on you Alaska Cruises
As long as the skies are clear and dark enough to see stars, your chances of seeing the aurora are high. But what if there is an even partly cloudy sky?
Well, you still have a chance, but the aurora needs to be strong enough for you to see it. If you want to get this thing right, consider the doing the following:
Acquire the aurora forecast from the UAF Geophysical Institute
Try to look at the weather forecast for the town you are staying
Can You See Them on a Cruise?
Absolutely! While this is guaranteed true, cruising must mean that it is done at the end of the season in September. This is the month of the year when you will get more darkness.
How To Tell If It Is Indeed An Aurora
In case you did not know yet, distinguishing between the faint glows of city lights, moonlight reflecting off clouds or a weak aurora is a hard feat to conquer. So if you do not know what to look for, you could be watching the wrong thing.
Here is what exactly will happen: Auroras begin as faintly glowing bands of greenish white light that tend to run in an east-west direction. They start in the northern part of the sky and often appear static and stationary. But as they build in intensity, they become more dynamic in color and position, moving south.
With the increased intensity, auroras begin to resemble curtains hung vertically in the sky that are rippling in a light wind. As they reach maximum intensity, these curtains deform into arcs and spirals that can arc dramatically between the visible horizons.
At these greater levels of activity, auroras are unmistakable to most all viewers. However, you must often watch a faint patch of light closely for an extended period of time before it transforms into a more distinctive display.
These intense displays tend to last for 20 – 30 minutes. The aurora will begin to fade, but the second peak of activity can occur 1 – 2 hours later.
What Exactly Are Northern Lights ?
The northern lights or aurora borealis – no matter what you call them – are green bands of light in the sky are seriously cool to see. They are actually solar particles blown into the earth's magnetic field more than 60 miles above the earth's surface.
Some people mistakenly think that the glow of city lights are northern lights, but the real thing starts as greenish bands that move in an east-west direction, then sometimes evolve into undulating waves.
They create greenish-yellow, faint blue or even blood red curtains of color.
Alaska Native groups once believed the lights had mystical powers or were even the dancing spirits of the dead.
More Reasons To Visit Alaska on cruise
If you are planning to take a vacation filled with adventure and breathtaking views in, then Alaska is arguably the next ideal vacation destination.
From fresh, coastal seafood to unforgettable flightseeing in the Denali National Park, Alaska will please nature lovers, gourmands, and everyone in between! Here are five of the best reasons to add Alaska to your travel planning list:
Visit Kenai Fjords National Park
Kenai Fjords National Park, Alaska – For the best views of some of Alaska's most prized landscapes, try flightseeing! Here, you can take an amazing in-air adventure on small planes that hold around five people and allow passengers to take in miles of crystal blue glaciers.
Additional plane services offer flights over the Chugach National Forest, Lake Clark National Park, and other beautiful places in Alaska.
Visit the Saltry, Halibut Cove, Alaska
The Saltry, Halibut Cove, Alaska – Are you visiting Alaska and looking for a great place to grab a bite to eat?
Well, look no further than The Saltry. With fresh seafood available every single day and one of the best views in town, you cannot go wrong at this rustic, over-the-water eatery. Not sure how to get there? Just hop on the ferry to Halibut Cove to access The Saltry.
Visit Dalton Highway on your cruise to Alaska
Dalton Highway (Alaska Route 11) – This 414-mile-long highway is a must see when visiting Alaska.
Although Dalton Highway leads to many beautiful destinations, such as the E.L. Patton Yukon River Bridge, the Arctic Circle rest area/viewing docks and the Atigun Pass, it is also one of the most isolated roads in the U.S. and should be only driven if necessary.
Unlike any other highway in America, Dalton Highway runs parallel to the Trans-Alaska Pipeline System.
Rent a Cabin – With scenery as beautiful as Alaska's, it is important that visitors pick the perfect place to lodge. If camping in tents is not for you, try staying at one of the many cabins that are located in quiet towns with beautiful views throughout Alaska, like the Bering
Sea town of Nome and Homer – nicknamed "The End of the Road."
Visit Denali National Park
Denali National Park – Are you feeling adventurous? Take a hike on one of several trails in Denali National Park.
If you would rather check out the mountain in the comfort of a vehicle, take one of the many bus tours that venture through the massive park, spanning more than 6 million acres across Interior Alaska.
However you choose to explore, you will not be able to escape the jaw-dropping panoramas of the rocky terrain, home to Mount McKinley – the tallest peak in North America. For animal lovers, stop by the sled dog kennels to pet and snap pictures with the pups.
The Many Things You Can Do In Alaska Cruises
An Alaska cruise is one of a kind vacation option. If you are a travel enthusiast, Alaska should always be part of your list. Many travelers visit the region during the May through September season, primarily on one of three different itineraries mentioned above.
The best bargains for Alaska cruises are early in the season (May or early June) or in September. The mountains are covered with more snow early in the season, and the days are as long in May as they are in August.
Many of the shops at the ports of call have fantastic sales during September since the shop owners would rather sell the merchandise than store it over the winter.
Visitors come to Alaska to see glaciers, wildlife, and mountain and coastal scenery. Since much of Southeast Alaska is inaccessible by car, a cruise ship is the best way to see this spectacular part of the state.
Towns like Juneau, Ketchikan, Petersburg, and Sitka offer visitors a variety of shore excursions and things to do and see. This mostly undeveloped region also offers many outdoor activities, some of which can only be done in Alaska.
#1. Reserve a Balcony Room
– It is no Caribbean vacation, of course, but the weather during cruise season here is actually quite nice. June and July give you nearly 20 hours of daylight, and temperatures can often reach the 80s.
Perhaps the best way to enjoy the sunny views of Yakutat Bay and Glacier Bay National Park on your cruise is to spring for a balcony room.
There is nothing quite like watching the magnificence of Hubbard Glacier and Margerie Glacier, some of the largest glaciers in the Northern Hemisphere, while on your own private balcony.
It is also a much more comfortable way to watch for calving—that's the thunderous process of large chunks of glaciers falling off into the ocean.
#2. Bring And Use Binoculars
– Due to National Park regulations, cruise ships are only allowed to get within a certain distance of the glaciers.
However, the distance is already enough for some amazing photographs, despite not quite capturing the true size of these magnificent formations.
Be sure to pack a pair of binoculars so you can get an up-close look at all their nooks and crannies.
Binoculars are also helpful to have for wildlife spotting; seals and otters are often in the waters around the ship, swimming or lounging on ice floes, but can look like small black dots without binoculars.
#3. Explore The Small Towns
– Most cruise lines stop at several small towns and cities along the Inside Passage, all of which offer great excursions for your time off-board the ship. But sometimes the best choice is to keep your afternoon open and explore the towns on your own. You can stop at these three ports, namely Juneau, Ketchikan, and Skagway.
They offer a unique glimpse into different parts of Alaska's fascinating history. Skagway is a former Gold Rush boomtown that still gives off a very Wild West vibe; Juneau is a low-key capital city with plenty of cute cafés and boutique shops; and Ketchikan is a vibrant fishing community with a strong Native Alaskan culture.
Even if there are excursions at these ports you don't want to miss, it is worth it to set aside some time while the ship's in port to walk around these fascinating little communities and see how real Alaskans live.
#4. Trek Glaciers
– A trip to Alaska is never complete without giving glaciers a trek. Once you have spotted enough glaciers from afar, you are going to want to get up-close and personal.
Cruises have glacier trek options at both Skagway and Juneau, exploring the surfaces of Glacier Point and Mendenhall Glacier, respectively (with additional opportunities if you opt for the Denali land option).
Strap on your crampons and get ready to explore one of the most unique environments on the planet, from the icy blue deep crevasses to the otherworldly spires of ice.
#5. Wildlife Spotting
– If you play your cards right, an Alaskan cruise is a perfect time to spot the Alaskan Big 5. These are bears, caribou, Dall sheep, and gray wolves. This is most especially if you opt for the land portion that involves a trip to Denali National Park.
There are also plenty of options to see Orca whales, dolphins, seals, humpback whales, and bald eagles. Wildlife spotting is better in the summer, but you can still see some awesome animals in September and beyond.
Whales and dolphins are often swimming alongside cruise ships, while otters and seals are usually hanging out on ice floes.
Bald eagles are quite literally everywhere, so keep your eyes open.
Moose and bears can be a little trickier, but your best option is a hike or tour through Denali. If you want to guarantee a sighting, be sure to book an excursion like a whale-watching adventure in Juneau or a tour through a grizzly bear country in Ketchikan.
#6. Go To A Sled Dog Camp
– Another popular shore excursion, Skagway and Juneau are home to some of the state's most prestigious young learners: sled dog puppies.
Come meet the dogs training to be future Iditarod champions and try out mushing yourself (even without snow on the ground, it is really fun).
And then of course meet and cuddle with the puppies, and try your hardest not to sneak them back on the ship with you.