Visiting Mykonos Pearl Of Agean Sea Greece
The island name after the Apollo's grandson is one of the most famous and well known Greek islands.
Mykonos is known as the cosmopolitan island of the Cyclades, the group of islands on the Aegean sea.
It is also the most popular destination in Greece.
From water sports, to parties, to a rich cultural and historical experience, Mykonos has you covered when it comes to having a dream Cruise vacation.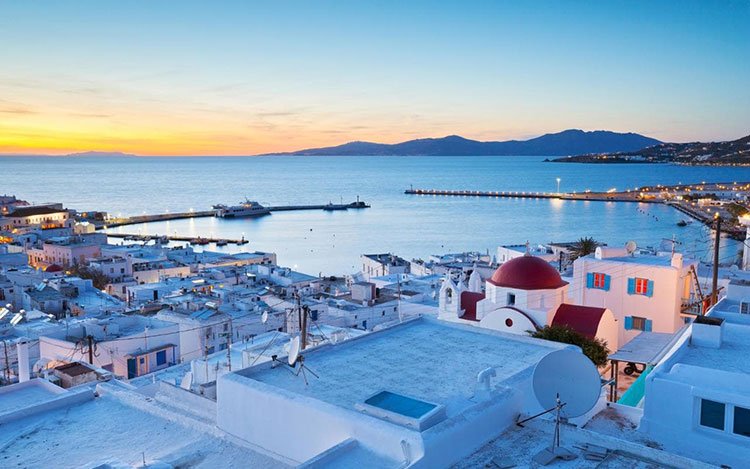 Experience local cuisine of Mykonos Island
Greek and Mediterranean food is one of the best-known categories around the world and it is not hard to find a Greek restaurant pretty much anywhere. However, there is nothing like visiting a place and eating like the locals.
Some of the top-rated restaurants in Mykonos for traditional Greek food are Reeza Restaurant at Rocabella Mykonos, Krama, Markos Falafel, and Yialo-Yialo.
From seafood to different vegetarian and vegan options, Mediterranean food is varied enough to find something for everyone.
There are several traditional dishes you should try while in Greece.
One of them is taramasalta, a dip made out of fish roe, which is typically paired with potato or bread ? the Greeks tend to love to accompany their meals with dips.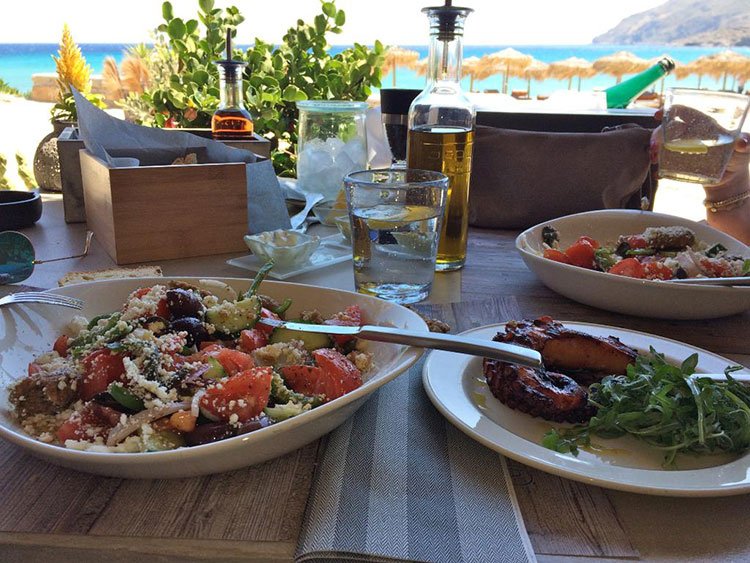 Another traditional dish that is particularly good in Greece is Moussaka. This is technically a Mediterranean dish, but you should not miss out on the Greek version while you visit.
The combination of aubergine, lamb, potatoes, tomatoes, onion, garlic, and spices like cinnamon makes for one of the most delicious traditional Greek dishes.
When you are in the mood for desert, we encourage you to try honey and baklava: it is a delicious pastry made out of honey, filo, and ground nuts.
Walk around and take in the architecture
One of the reasons why Mykonos is the most famous of the Cyclades is because of its buildings.
In Mykonos, you will find a great example of Cycladic architecture. The traditional architecture of these islands can be told apart by looking at shapes and colors.
Houses are whitewashed and cubic, and churches have the traditional blue domes.
Another characteristic building are the windmills, which are white and round, with hay roofs.
The combination of these buildings makes for a postcard-perfect view that is even more stunning in real life.
In Mykonos, one of the buildings that is a must-see if you are into architecture and culture is the Church of Panagia Paraportiani. This construction of the church began in 1425 and was completed in the 1600s.
It consists of five separate churches that were joined into one, with four churches at ground level and one built above them.
It is different to what we are used to seeing in terms of churches and sacred architecture, so even if you are not a huge fan of visiting religious buildings, this one is worth a try.
Ancient Greek culture and mythology from Mykonos
Greek culture is one of the richest cultures of the West and has influenced Western culture until today.
When you visit, you will find it everywhere: for instance, the mythological origin of Mykonos is that the large rocks petrified along the island formed from the petrified bodies of giants Hercules killed.
In the neighboring island, Delos, you will be able to visit the ruins of the temple of Apollo. According to mythology, the god of the Sun was born with his twin sister Artemis.
In fact, the legend says that the island appeared out of nowhere, in between the waves, when the Titan Leto was trying to find somewhere safe to give birth to Apollo and Artemis.
They were Zeus's children. A different myth says that the Cyclades were named after nymphs, who made god of the seas Poseidon angry, so he turned them into islands.
In any case, Greece is a fascinating place to learn about mythology, and to see temples like the Apollo temple in Delos. Delos was an important religious center for what is known as the Archaic and Classical periods.
For this reason, a temple for Apollo was built there. Some of it still survives and you can go visit in a day trip from Mykonos.
If you do not want to take a day trip, there are plenty of cultural and historical options in Mykonos.
For instance, you can visit the Gyzi Castle, which was built by a ruling family during the Middle Ages to protect the island from attacks and from pirates.
A great option is to visit the Archaeological museum of Mykonos, which will give you an overview of history in the island ? a very long and interesting history.
It is also a quite small museum, so you will be able to see everything within a few hours. Another good couple of museums to visit are the Aegean Maritime Museum and the Folklore Museum.
Do island hopping on Mykonos archipelago
Since Mykonos is in an archipelago (a group of islands), it is pretty easy to take a day trip and visit other islands.
As we mentioned above, Delos is a favorite because of Apollo's temple and the Ancient Greece ruins.
Another popular option is Crete, which is full of history and mythology as well. There are multiple options of tours of neighboring islands, which you can take advantage while in Mykonos.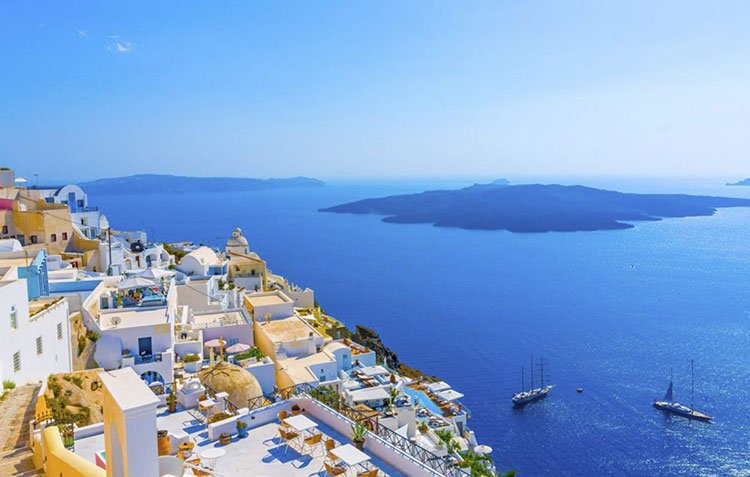 Be adventurous and try water sports
Visiting an island is a perfect opportunity to go kayaking, snorkeling, sailing, or trying all sorts of water sports. One of the most popular attractions in Mykonos is going on a Kayak tour, which has been said to be a different and great way to see the island.
A wonderful option is to try diving.
You will find several spots and companies that will take you diving, so make sure you do your research in order to know which is the best fit for you.
If you've never dived before, you can also try snorkeling. These are all fantastic ways to see the marine life of the Aegean sea.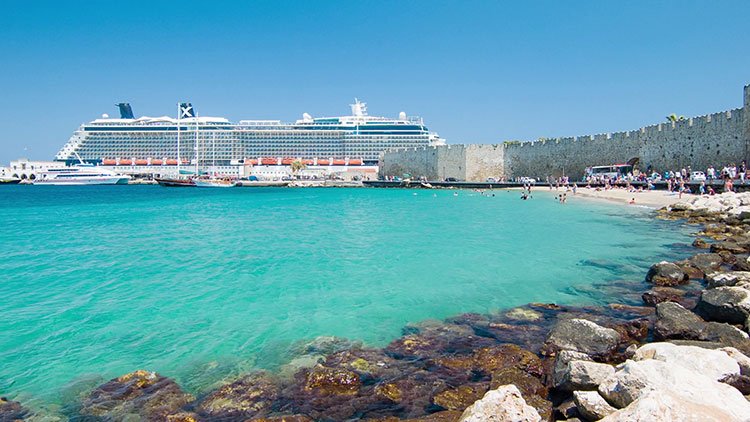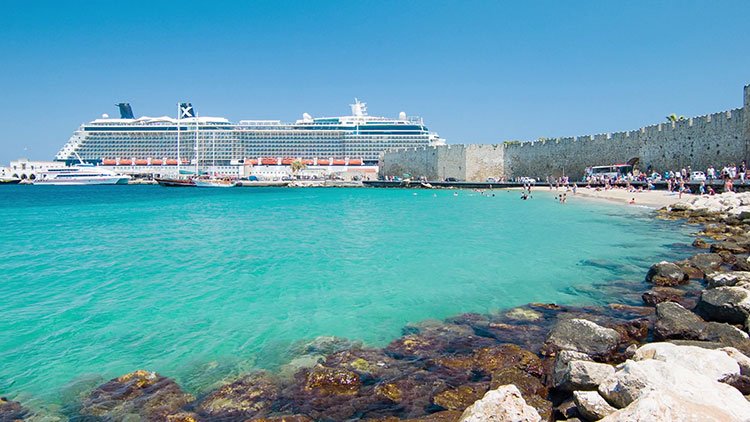 You can also try surfing or sailing. Mykonos is also known as the Island of the Winds, which means conditions are optimal for surfing.
Some beaches are great for windsurfing too. A good tip to keep in mind is that for these types of activities it is usually best to try a more secluded, less crowded island.
There are multiple options near Mykonos for this as well, such as: Ftelia, Kalafatis, Meyali Amnos, or Korfos.
In some of these places you will also find surfing lessons, so even if you are a fist-timer you will be able to give this popular sport a go and boost your adrenaline levels.
Catch some live music
Music is an essential part of life. While in Mykonos you will enjoy all sorts of live entertainment, if you know where to look.
A few bars have live performances, such as Au Bar, a cosy piano bar at the Saint John Hotel, or Montparnasse, in Little Venice, or Thalami, in Agias Monis Square.
Hotels sometimes host live music events, such as the Sunset Live Music Events at Andronikos Hotel.
Another option is to check for events that are happening while you are visiting, and perhaps you will be able to catch a great concert while you're in Greece.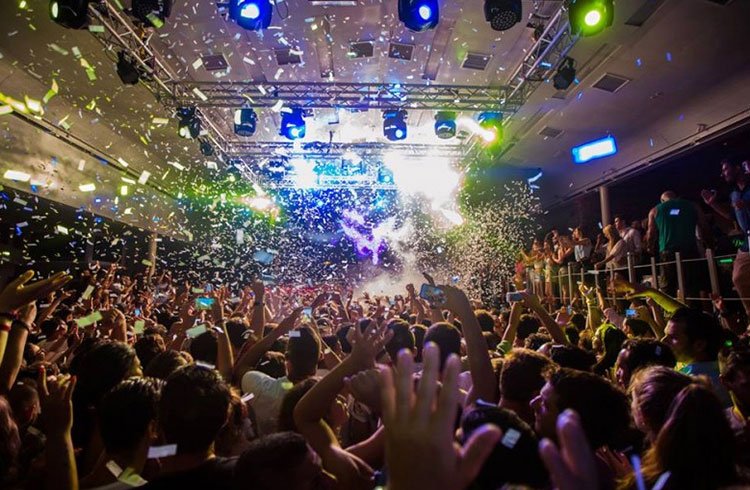 From piano bars to contemporary Greek music, odds are you will find an opportunity to catch live music.
If you want to prepare for your trip and find some contemporary Greek music to listen to, there are multiple options to choose from. Singer songwriter Anna Vissi is among the most loved in the European music scene.
Despina Vandi is another singer who has topped the charts in Europe, being the first Greek artist to win a World Music Award.
For a classic even Oprah loves, check out Yanni, a popular Greek singer from the 1980's who continues to top charts.
A great resource to find out what actual Greek people are listening to is Spotify, where you can find playlists with the trending songs in each country of several genres.
Visit Little Venice
This is another popular attraction in Mykonos.
It is a beautiful neighborhood, made up by houses built on the edge of the sea. In Little Venice, you will be able to spend an afternoon and evening walking around, grabbing a bite, and maybe even doing some shopping.
It is also a great spot for sunset watching and for picturesque and beautiful views.
The houses are painted with vibrant colors, and the small pathways are great to loose yourself, walk around, and take in what life in Greece is like.
It is a lively neighborhood, with people walking around all year long, enjoying the cafes, restaurants, bars, and shops. It is a great option for some evening exploring.
Relax at the beach or visit a spa
The Aegean Sea is one of the most beautiful seas in the world, with its iconic blue waters. Along the southern coast of the island, you will find unbelievable sun-kissed beaches of white sand and crystalline water.
Some of the options for having a relaxing beach day in Mykonos are Paradise, Super Paradise, Psarou, Ornos, and Platis Yalos.
Along the northern coast of the island, beaches are more chilled-out, perfect to lie on the sand with a good book.
Some of them are Houlakia, Agrari, and Kapari.
Whichever you choose, you will surely have a relaxing time and enjoy the beautiful view of the Aegean sea, which has inspired so many great myths and tales for centuries.
Another great option is visiting the spa.
A cruise vacation is the perfect opportunity to find a great spa and unwind, have a massage, a facial, a cocktail, and feel absolutely renewed.
Mykonos has some great spa options to choose from while on your visit.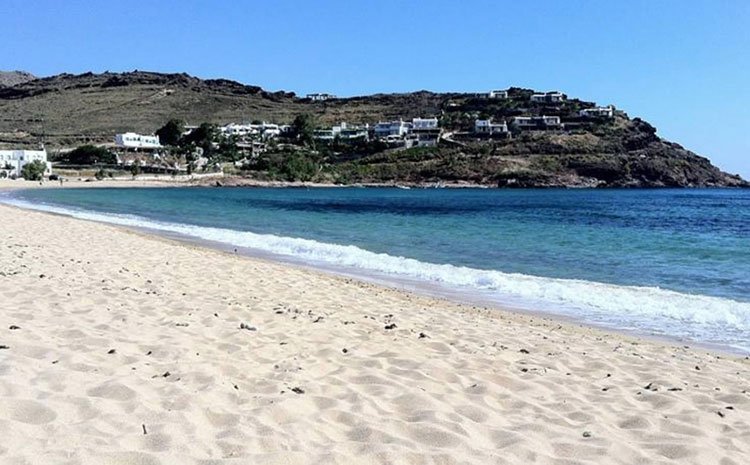 For example, you can try CIEL Mykonos Spa, which is located in Ornos Mykonos, and specializes in luxury wellness to achieve the ideal massage therapy.
This spa allows you to choose from a selection of therapies or create your own combination to suit your needs. If you are in the mood for a rejuvenating massage to let go of your worries for just a little bit, you can also try Anasa Massage Center, in Ano Milos, Mykonos Town.
Another option is Nefes Spa and Bath, located in Mykonos Mall, where other than massages you can find facials, hammam rituals, body scrubs, and moisturizing treatments.
Hammam rituals are an ancient tradition from the East that is meant to purify body and soul.
If you are planning on visiting a spa, try to book your spot in advance, as to avoid getting there and finding everything fully booked.
Experience the unique, chic nightlife of Mykonos
Mykonos is not Greece's trendiest islands for no reason. If you want to experience some of the most luxurious nightlife in Europe, this is the place.
One of the highest-rated bars of the island is 180 Degrees Sunset Bar.
It has an endless view of the open horizon, which makes it into one of the best places in the world to watch the sunset. It is a wonderful lounge spot to relax, have a drink, and enjoy the view.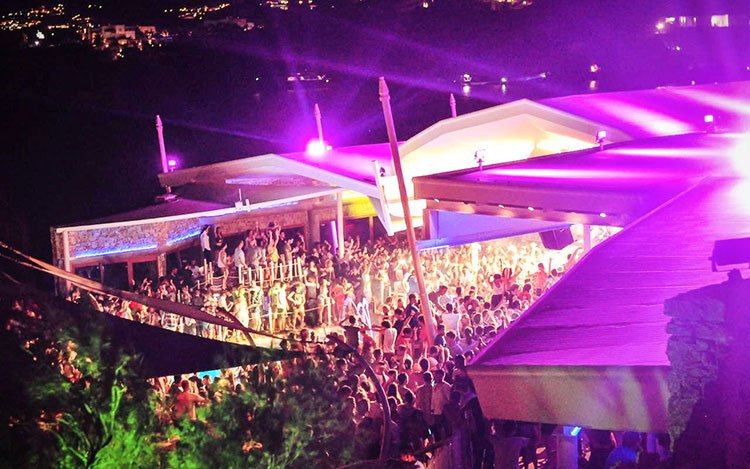 If you are looking for cocktails you can't find anywhere else, you can try Alley Cocktail Bar.
For a fun night of house music, Scarpa Bar in Little Venice is the place.
For nights of dancing and fun, there are multiple options.
A favorite for its cocktails and friendly staff is Scandinavian Bar. For spaciousness and great DJs, you can go to Atg54. Other great places for dancing are Cavo Paradiso and Paradise Club.
Regardless of what you are looking for, you will surely find a good time in Mykonos.
Its legendary parties, sandy beaches, and bright blue seas have earned it the title of the most famous of the Greek islands.
While visiting on a cruise, we encourage you to make the most out of your time because you do not know if you will be able to come back.
Allow yourself to be enchanted by Mykonos.