European Cruises Travel Tips & Things To Do
A good number of captivating cultures are within reach in Europe. And there is no better time to give it a try European cruises than today. At the end of the day, there is no one on earth who does not want to travel to Europe?
Sure, there may be some people out there who have not considered the idea of taking such trip, but chances, they have not fully thought of it yet.
If you are like everyone else who has even the slightest sense of wanderlust, surely Europe has, at one time or another, piqued your curiosity and been added to your wish list.
Unfortunately, people sometimes do not connect the dots between European exploration and a cruising holiday.
You might have even thought of cruising before as something that was meant for festive tropical island getaways or luxurious six-month world tours.
But somewhere between those two, there is the great and lovely European continent – And yes, it is begging to be cruised.
Best of all, it is all within reach.
What Are The Best Options For European Cruises
#1 Northern European Cruises
– As in North America, the optimal time for cruising northern Europe is the extended summer months of May through September. The weather is warm, becoming hot in July and August.
Flowers are blooming, days grow longer the farther north you travel, and at night temperatures only dip to a cool breeze.
Particularly in the Baltic region, summers are short and sweet, lasting from June to August.
Travelers to Europe can view landscapes ablaze with spring colors beginning in May, though they generally turn brown come October.
The high season for travel is June through August; also keep in mind that August is traditionally the European holiday month, so crowds swell during this time.
To avoid crowds and experience cooler temperatures, consider traveling in the shoulder months of May and September.
By mid-October, the climate is cooling considerably, bringing rain and eventually snow to many regions of northern Europe.
#2 Mediterranean Cruises
– Mediterranean Europe is simply one of the most culturally rich and exotic destinations in the world, from the ancient stone villages and sunny beaches of Portugal to the mystical eastern flair of Turkey.
Whether you are seeking stunning landscapes, splendid cuisine, or a new cultural experience, there is something for everyone on a Mediterranean cruise.
Summer is the high travel season in the Mediterranean. The weather is hot and sunny, the water is warm, and millions of people flock to the coast to soak up the sun and take a break from routine.
The best time to take a Mediterranean cruise, however, is in the spring (May-June) or fall (September-October).
Temperatures are comfortably warm, the sun is bright, and the crowds are far, far fewer than in July and August. During the spring months, the flowers are blooming and the landscape is verdant, while autumn days are mild and clear before the winter rains.
If you want to travel earlier in the season, you can visit some of the more southern destinations as well as the larger Mediterranean islands. Cyprus and Malta are lovely in April, with warm days and pleasant nights.
Late March through April is also an ideal time to visit Morocco, Greece, Italy, Croatia and Turkey.
#3 European Cruises On River
– The best time to take a river cruise in Europe is definitely during the summer.
There are many waterways that wind their way through Europe, including the Douro, Seine, and Rhone in Western Europe, the Rhine in central and northern Europe, and the Danube bisecting Eastern Europe.
And while they cover thousands of miles of the continent and cross through many countries, their location around the same latitudes tend to keep the temperatures relatively similar on all of them.
European Summer Cruises
– Between the months of June and August, promises bright, sunny weather and warm temperatures, perfect for appreciating the scenic landscapes of Europe and participating in all of the staple activities, like walking tours, hiking and biking, or even just soaking in the sun on the deck of the boat.
Popular alternatives are the shoulder months during the spring and fall seasons.
Since this is not typically the busy season, it is easier to find discounts, and there are even some specialty tours like the tulip cruises of the Netherlands as the springtime flowers bloom into their vibrant colors.
The fall season holds its delights as the trees change colors before winter.
December cruises of the traditional European Christmas markets on the Danube and Rhine Rivers are increasingly popular, if not for the warm weather but rather for the opportunities to see the central countries of Europe adorned in centuries-old holiday affair.
These Christmas markets are vibrant celebrations that attract people hoping to see more of the cultural side of Europe on their cruise.
After December, most river cruises (especially in northern and eastern Europe) are closed for the season while the frigid, windy temperatures freeze the European backcountry before they start again in late March and April as the snow and ice begins to thaw
Best time of the year for European Cruises
The best times to take a cruise in Europe, all things considered, are during the shoulder seasons of spring and fall. Three main considerations to keep in mind are weather, prices, and crowds.
Weather-wise, cruising the Greek islands in the height of summer bears little resemblance to cruising Norwegian fjords.
The sweet-spot months of April and May in the spring and September and October in the fall are a good bet everywhere due to smaller crowds, decent weather and fair prices.
Also, demand lessens when school is in session, and this keeps prices in check on transatlantic airfare to and from Europe.
Major Travel Destinations on European Cruises
#1 Mediterranean Cruises During Shoulder Season
–Although more ships sail the Mediterranean in summer than at any other time, June through August is an excellent time to avoid, if possible.
The negatives outweigh the positives in high season when, from Spain to the French Riviera to Turkey and Israel, summer heat and humidity can soar. Increased demand during school vacation affects both airline and cruise line pricing.
When the major sites, museums, and landmarks that are featured in offshore excursions are at peak visitation levels, enjoyment is affected.
Before booking a Mediterranean cruises for spring or fall, check on the dates of Easter, as many European students have a long break at that time.
Also be aware of a school break in mid-October, although this is less critical because schools have breaks on different weeks that month.
#2 European Cruises Through the British Isles & Ireland
– Nobody ever said Great Britain and Ireland are especially sunny. They are not. So look at either spring or fall as the ideal time for a British Isles cruise, but be sure to pack an umbrella.
This is a maritime climate, and conditions can turn on a moment's notice. Due to the compact nature of Great Britain's coastline, less time is spent at sea, and more time is spent exploring ports of call.
If summer is the only option, crowds will still be a factor, but temperatures will be far more comfortable than in the Mediterranean, especially in Scotland and Northern Ireland.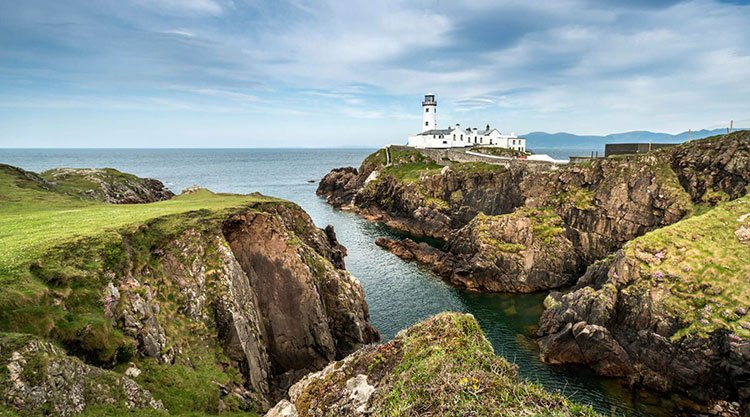 England's cruise port is Southampton, 80 miles from London, so plan a pre- or post-stay in the capital city.
#3 Cruising Northern Europe and the Baltic Sea
– Summer is a short season in Scandinavia, and peak temperatures are nothing like the Mediterranean. So in this region a summer cruise is actually a good idea.
Hundreds of cruises depart from Southampton, various Scandinavian port cities and Europe's second-busiest port at Hamburg, Germany, all headed for the land of the midnight sun. During the Baltic summer, daylight hours are longer, opening hours are extended and festivals are plentiful.
Naturally, the advice is different for travelers who wish to see the phenomenon of the northern lights.
For this Arctic Circle spectacle, dark cloudless winter nights are ideal.
A handful of cruise lines operate winter cruises so travelers can witness the beauty of the aurora borealis.
#4 European River Cruises
–Important rivers running through the heart of Europe have become increasingly popular as waterways for scenic cruising.
Spring and fall are ideal for slow-paced journeys on the Danube, Rhine, Rhone, and other rivers. See Dutch tulips in bloom in April, or admire Monet's garden in September.
Make an exception for the Christmas market itineraries through Germany, Austria, and Eastern Europe that are offered in November and December.
River cruise vessels are purposely built for Europe's waterways; they're much smaller than ocean cruise ships and carry fewer passengers, which means that getting on and off for land-based excursions is a breeze.
Best Port Of Calls For European Cruises
#1 Bergen, Norway
– Norway's second-largest city, Bergen, is nestled between lush mountains, snow-capped fjords and the sea, offering a postcard-perfect setting. A recognized UNESCO World Heritage site, Bergen has retained much of its 900-year-old charm.
And no visit to Bergen would be complete without a ride on the funicular to the top of Mt. Floyen, which sits at 1,000 feet above the city.
Afterward, make your way to Torggaten, a pedestrian shopping mall filled with small shops, large department stores, restaurants and coffee shops.
When hunger sets in, visit Bryggen, the city's colorful harbor, which features lively pubs and cafes. Many cruise lines offer itineraries to Bergen.
#2 Corfu, Greece
– With dramatic mountains as a backdrop, a panoramic drive around Corfu delivers breathtaking views at each turn, with looming castles and ancient monasteries visible along the roads.
Depending upon where your ship is docked, you can either hop on a shuttle bus or walk to the Old Town of Corfu, a designated UNESCO World Heritage site.
Be sure to allow time to wander across the drawbridge to explore the Old Fortress.
When you're ready to grab a bite, you'll find lively tavernas throughout the Old Town offering authentic Greek cuisine.
#3 Cobh, Ireland
– Pronounced "Cove," Cobh is the port for Cork, Ireland. From Cobh, you can take a ship transfer or train, located at the end of the pier, for a 25-minute trip to Cork.
No trip to Cobh and Cork is complete without a few hours spent at the world-famous Blarney Castle, but save a little time to discover the quaint town of Cobh.
Here you can tour the Cobh Heritage Center before stopping in a lively pub for a Guinness beer, fish and chips. And don't leave Cobh without picking up a few authentic keepsakes, such as ceramic pottery and handcrafted woolens.
#4 Dubrovnik, Croatia
– A gem in the Adriatic Sea, along the Dalmatian coast of Croatia, Dubrovnik lures cruisers with winding streets, stone buildings, and its fortress-like stone wall.
From the pier, it's a short walk into the heart of the old walled town. After you enter the old city, take a walk along the Placa, the pedestrian promenade that features fountains, cobblestone streets, cafes and shops and churches.
And have your camera ready as you sail away past Dubrovnik's spectacular suspension bridge at sunset.
#5 Lipari, Italy
– A beautiful Italian island located only 50 miles north of Sicily, Lipari offers a picturesque backdrop with colorful fishing boats set against a massive cliff.
As you leave the port and wind your way up the cobbled path toward the city, you will be amazed by old-world sights.
Once you reach the top of the hill, take a few moments to absorb the 13th-century Greek mini-amphitheater, and visit the Aeolian Archaeological Museum.
Continue your stroll past tiny boutiques and souvenir shops, where you'll find handcrafted jewelry.
Many small-ship cruise lines offer voyages to Lipari.
#6 Livorno, Italy
– On Italy's west coast, you'll find the lively seaport of Livorno.
In the midst of a cultural resurgence, Livorno is the jumping-off point for passengers to reach Pisa and Florence, both nestled in the nearby Tuscan countryside. You'll have to choose between a day trip to Pisa or Florence.
If this is your first visit to Italy, Florence should be your number one choice.
Just over an hour's drive from Livorno, Florence is compact enough that visitors can see many of the city's highlights in one whirlwind day.
Though a mad rush through the city may leave you exhausted, save some energy to shop for leather goods and jewelry along Florence's Ponte Vecchio.
#7 Portofino, Italy
– When you pull into the tiny town of Portofino, you can expect postcard-worthy views. Nestled in a cove overlooking the Mediterranean, Portofino rivals cliffside Positano in its charm.
Located on the northwest coast of Italy, Portofino's closest major city is Genoa. Your ship may dock in Genoa – and transport cruisers to Portofino – or anchor off of the nearby town of Santa Margherita Ligure, Italy.
After tendering in, walk the 3-mile scenic overlook path between the two towns. Stroll the path from the right side of the harbor to view the 12th-century Church of San Martino.
#8 Southampton, England
– An often-overlooked yet excellent jumping off point for exploring England, Southampton is the home port for Cunard, the iconic luxury cruise line.
Here you'll find a sprawling modern shopping center, several pubs, storied stone walls and sidewalks with embedded plaques.
Take a walk through the archway of the 800-year old Bargate that formerly served as the main entrance to the once walled city, or plan a day trip into London and beyond.
Tours to Stonehenge, Salisbury Cathedral, and Windsor Castle are among the most popular expeditions from Southampton.
#9 Valletta, Malta
– Valletta, the capital of the small island nation of Malta, is situated to the south of Sicily. And the views of the medieval fortresses that line the harbor are spectacular.
Architecture enthusiasts should head over to St. John's Co-Cathedral in the center of Valletta.
Afterward, tour the 16th-century limestone Grand Master's Palace, located on Palace Square.
Other shore excursions may include motor coach rides to view ancient megalithic temples and the city of Mdina, the original capital of Malta.
Venice, Italy
– There are two main reasons why you shouldn't overlook this canal-laden city.
First, in the future, large cruise ships will not be allowed to cruise past Piazza San Marco and the gleaming Basilica di San Marco.
Second, most ships dock overnight in port, giving guests an opportunity to explore a city where no cars, taxis or buses are allowed.
Transportation is solely done on public water buses, private water taxis or on foot.
To escape heavy crowds, make your way across the bridges along Riva Degli Schiavoni, where the locals hang out to dine and shop at the Arsenale.
If you want to pick up a souvenir, colorful ceramic carnival masks are plentiful, as are glass figurines.
The main advantages of European Cruises
There are so many ways to travel around Europe and no doubt you have tried some of them already.
You can take cheap flights, take the trains or even hire your own car.
There are some who would even cross oceans, but there are a number of ways you can tour around Europe, and most of them are guaranteed relaxing and perhaps immersive.
There are more reasons why you should consider a Europe cruise, and here are some of them.
#1 Multiple Destinations
– What you will love about Europe cruises is that you can see different places in one journey.
It is so convenient because you can spare yourself from jumping on and off trains, or you do not have to get yourself stuck in traffic jams while on the road. Seriously, those can put a real dampener on your trip.
You get to see a different view of the world, which is far more different and unique from the ones you are used to seeing.
Europe has a plethora of sceneries to offer, each of which is guaranteed to give you the best time of your life.
#2 Quality
– While there are many ways to tour Europe, not everyone can boast that they are the winner of the World Travel Award for "Europe's Leading Cruise Line" – nine years in a row!
And let's face it: if you are splurging for Europe, you definitely want to ensure that you are making the most of a once-in-a-lifetime dream holiday.
#3 Flexibility
– Barcelona! Rome! Copenhagen! Greece! These are just a few of your departing port cities to embark from. From there, choose your own adventure: The Baltics, Mediterranean, or Classic Europe!
You never have to worry about having too little time in too many places.
With European cruises mostly focused on itineraries, you can select your favourite – and save the rest for next time.
Warm weather vacationers may prefer the Mediterranean or Canary Islands, for instance.
And everyone with a soft spot for quintessential Europe, with spotlighting cities such as Rome, Florence, Cannes, and Barcelona, will swoon for Norwegian's 7-, 9-, or 11-day itineraries, with ample time to explore world famous tourist destinations.
You do not ever have to worry about how to get around.
All of your excursions offer guided tours and extra amenities.
#4 Value and Luxury
– European cruises boast some of the most reasonable costs for exploring Europe and beyond. For instance, a 9-day Scandinavia and Russia cruise sailing from Copenhagen can start at prices as low as $134 per day.
That is less than the cost of the average hotel price in almost any city!
Add in all-inclusive meals, as well as world-class luxuries: pampering spas, a state-of-the-art fitness center, casino thrills, and critically acclaimed shows, just to name a few.
You are not just traveling to Europe; you are investing in a dream-come-true. And that is something we can all aspire to this year.
#5 A Variety Of Cities
– Have you ever flown somewhere for a week just to realize the place is not for you?
Or maybe halfway through your trip you have done everything you set out to do and wish you had plans to see other cities?
This will not be a problem on a European cruises.
You will dock in several ports and get a feel for each of them before moving on.
The scenery is always changing and you will be able to pack a lot into your trip. If you like keeping a fast pace, embarking on a cruise to Europe might be just your style.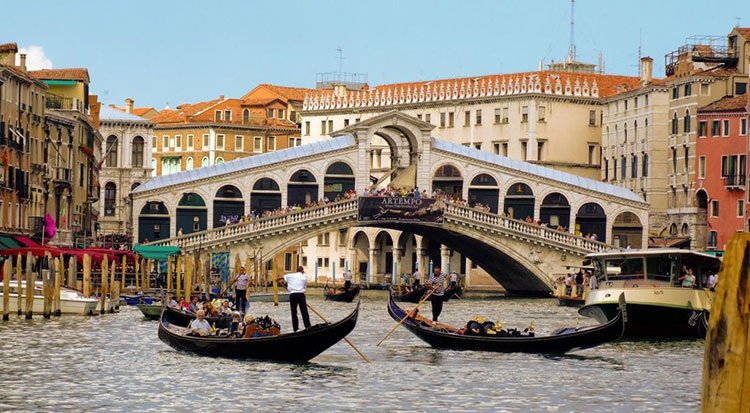 #6 Experience The Magic Of A Floating City
– Before going on a cruise, it is okay not to expect anything. The same thing can be said when you are on a cruise ship. You just do not know what will happen. But hey, give it a day or two to sink and you should be floored.
That is because it is a pretty cool experience.
The cruise liners of today are a major attraction unto themselves full of activities that add to your overall holiday experience.
Young and old alike can enjoy themselves — from the avid outdoors-person to the foodie to the theater buff.
Most cruise ships are equipped with a full range of spa options, multiple swimming decks and pools, casinos, night-clubs, a variety of restaurants, Broadway shows, fitness center, live music, rock-climbing, golf and even ice skating.
With such a wide variety of opportunities, the question that begs to ask is, what is not there to do while you are cruising between ports?
#7 No Boredom, No Stress
Before going on an ocean cruise, you might wrongly assume you see everything on the ship and do all the activities by the time the vacation is over.
But that will not happen.
Ships these days are massive and you would probably need to do a few cruises to see and experience everything.
The dining options are truly impressive as are the night-time shows as well as all the activities.
Whether you are looking for a relaxing family vacation or an action-packed week of fun, there is an option for every type of cruiser and it is a guarantee that you will never get bored.
Sometimes when we only have a few short weeks of vacation each year, a stress-free European cruise is exactly what you need!
A European cruises gives you the best of both worlds — a glimpse into top European cities while having all the comforts of home aboard the ship.
Once you have made your way onto the ship, you can kick back and relax not worrying about how to navigate a city's metro to get to your hotel or dinner since the ship is your home base.
#8 Life is easy
Your meal, entertainment, and sightseeing options are all outlined for you once you are cruising, so you can see what is going on each day.
Not interested in a certain port? Or do not care about the casino or other activities on board? No problem. You can do what you want.
#9 The European Charm
Europe is known for a ton of things but its charm is one the favorites. From the architecture and decor to the European way of life, charm oozes out of Europe's pores.
If you have never been to Europe, it is worth the extra hours in the air to/from to cruise around Europe. It is especially great if you are into lounging around on the beach.
#10 Added Learning
Destination experts on your ship are ready to teach you anything you want to learn on your European Cruises vacation — whether you are interested in the vast history of Rome or the finest wine produced in Marseille.
Choose guided shore excursions, or explore on your own. Staff will help you plan your days so you can see the most each locale has to offer.
#11 Stay and Explore
A European cruise allows you to explore many different cities, but you may want to spend longer in some ports, such as Barcelona, London, or Athens.
European Cruises tours, which include everything from expert-guided tours to luxury hotels where you can spend your days, will satisfy your wanderlust.
Explain to a complimentary cruise vacation planner that you wish to start your European vacation early, or extend it before you return home, and she or he will help you plan every detail with expert advice.
The highlight of a trip with a European Cruise is that you do not feel like you are in need of a vacation when you return. There is always something to see and do.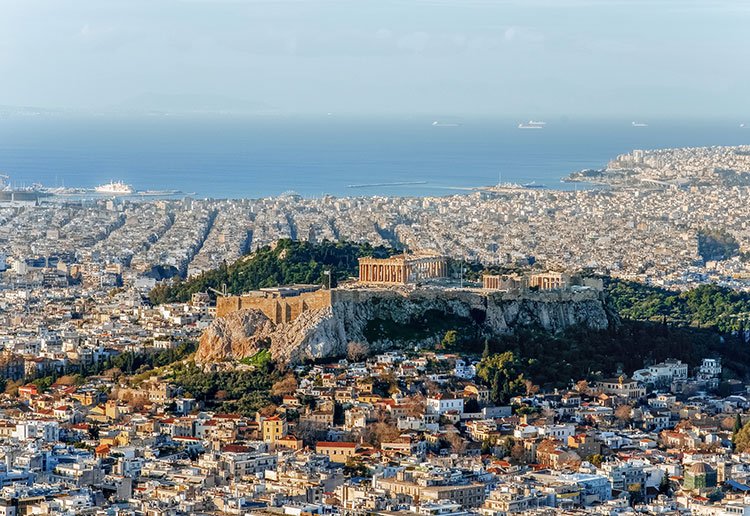 Travel Tips For First-Timers On European Cruises
Europe offers a lot of picturesque ports and can be an great country to sail from, but not knowing the little things before you leave could wind up ruining your vacation or tarnishing your European cruises experience.
You do not want any of these on your trip.
#1 Invest in Pick-Pocket Proof Pants
– Without trying to put the fear of God in you, crime does happen everywhere.
There are all kinds of scams people will use to try to get your belongings, from slashing your bag to bumping into you and walking away with your wallet.
Most pick-pocket branded clothing offers three layers of safety for you are the only way they will get into your pants if they tear them off you.
A good pair of pants will run you around $90.
#2 Keep Your Mobile Data Off
– Be prepared for an expensive bill if you ignore this one.
You can activate your international voice/text/data plans for the time you are away.
If you have to check-in with family or stay connected, this is the way to go. Most ships have a landline you can call home costing $1.99 per minute.
Keep in mind that when on the ship's "Cellular at Sea" network, your cell phone will be charged $2.39 per minute and .50-cents per outgoing text, regardless of your carrier's international plan.
If you have a smartphone, do yourself a favor and keep it on airplane mode or off when onboard, unless you know the settings to keep data off.
#3 Research All The Ports Beforehand
– Do not think you can just get off in a European port and say "what are we going to do today?" A lot of the excursions are a bus ride away.
Most ports you cannot even walk into the main town without getting a cruise line shuttle or taxi.
Research what you want to do and cross-reference against sites online. If you have children traveling you may consider sites like The Family Travel Network to see what may fit best for your family.
#4 Use a Pocket Translation Guide or Use a Smartphone
– If you do not have friends with you who cannot speak Spanish, then you should be able to go through areas where the former is mainly the language.
This is the part where you should consider buying an app for your phone that you do not need data service to use or a quick reference handbook to help you.
In fact, you can download and use Google Translate for your future trips.
Just make sure to download the language(s) you might need while you have internet before you get there and it as too late.
#5 Use the ATM On Land, Not The Ship
– The ship is there to make money; they are not a bank.
Make sure you exchange your money at home, the exchange at the airport, or as a last resort, use the ATM in the ports of call.
Most European ports have plenty of ATM's to choose from but choose wisely. Pull on the card slot device to make sure there is not an outside skimmer attached, and try to use a less-trafficked ATM if you see one.
Once you get home, monitor your bank account closely to make sure no one stole your card numbers. Your best bet will probably be to use the one in the airport.
#6 Consider a Pre/Post Night Stay
– There is always a good chance you flew over 4,000 miles to reach your cruise, so you are going to be tired. Why not consider coming in a day early.
With all the amazing cruise details these days, it easy for you to great prices for pre and post-cruise stays to check out cities like Barcelona and Venice.
You can navigate your ways through the hotel properties on different sites online.
Also, there is the not missing your flight too in which you may want to consider getting a travel insurance.