The treasures of Nassau Bahama: Cruise Destination
While destination cruises are one of the best options for going on vacation, having a bucket-list of sorts is a wonderful way to make sure you make the most out of your time.
Here you will find a few recommendations that will make your time in Nassau a relaxing and unforgettable vacation.
Nassau is the capital city of the Bahama, and it has a fascinating history. Until 1718, most of its population were pirates.
It was also a haven for the famous Blackbeard. The Bahama were a British colony until 1973, so in 1718 the first Royal Governor of Nassau expelled the pirates and built Fort Nassau, to protect the island from piracy.
Today, the Bahama are a part of the Commonwealth, and still conserve centuries of history in museums and in fascinating architecture.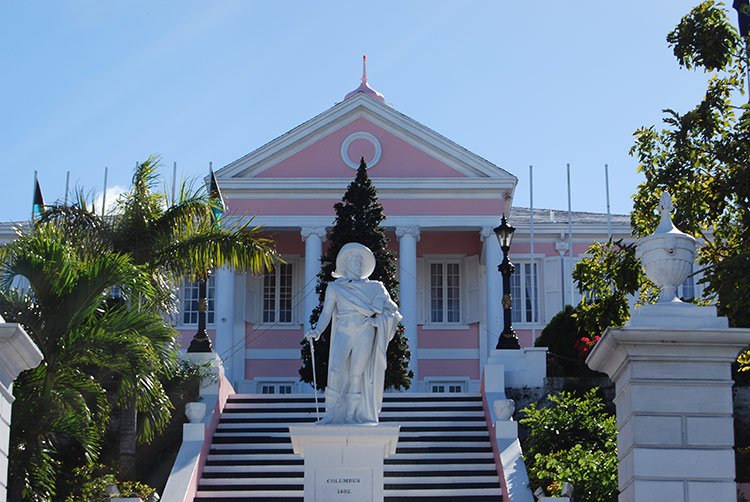 Nassau is also known for its beautiful white-sand beaches and crystalline seas. It harbors some of the most beautiful flora and fauna of the Caribbean.
It is also a top destination if you want to see marine life in the wild: from stingrays to dolphins, companies organize multiple excursions to encounter these animals in a safe environment.
Wether you are going on your honeymoon, a trip with friends, or a family vacation, you will find so many things to do in Nassau you will not want to leave. Here are some suggestions:
Try the local Caribbean cuisine
Eating at places where locals do is a sure way of getting an authentic and one of a kind experience. It will also help your budget because this way you will find it easier to avoid tourist traps.
In Nassau, there are multiple ways you can do this. You can book a tour by True Bahamian Food Tours, which will take you along Nassau from traditional restaurant to traditional restaurant.
It is a fantastic way to experience the biggest city of the Bahamas, since you will be walking through the city in order to arrive to each restaurant.
Also, these tours will likely take you to places regular tours would not because they are centered around the gastronomy of the islands, so they are a fantastic way of discovering new places, and new flavors along the way.
Learn about the local culture
You will also be able to find themed tours that involve rum tasting and cigar rolling lessons.
These are another way to immerse yourself in Bahamian culture.
Rum is the traditional drink of the Caribbean and it has a dark and complicated history.
It was first developed by slaves of sugar cain plantations, who noticed that the molasses fermented into an alcoholic beverage.
Eventually, people began distilling the fermented molasses, which gave birth to rum.
Due to all the history behind this alcoholic drink we are all familiar with today, it is worth it to visit some traditional distilleries and go on a rum tasting tour.
If you'd rather be less daring and do some research beforehand, look for reviews on apps like TripAdvisory.
Some of the highest recommended restaurants of Bahamian food on the app are Crabs and Ting, Bahamian Cookin' Restaurant and Bar, and Curly's Restaurant and Bar.
Keep in mind that since you will be on an island, most of the traditional dishes will be seafood based, in case you have any food sensitivities or allergies.
A couple of traditional Bahamian dishes are made with the meat found inside conch shells. One of the most well known dishes is cracked or fried conch, which consists of pounded and breaded conch meat served with creole sauce or other local seasonings.
Another popular dish is the conch salad, which is similar to ceviche, but prepared with raw conch meat. For desert, perhaps you'll want to try guava duff, which is a pastry made out of boiled guava.
Another great way of finding local cuisine is asking the cruise crew.
Surely, they will be able to point you to places where you can try the local cuisine.
Try to avoid McDonald's and be more adventurous!
You cannot be sure that you will ever come back, and you might regret not trying different foods while on your trip.
Go on a tropical adventure in Nassau Bahama
Nassau is the capital city of the Bahama, which makes it the connection point to get to other places and explore.
Wether you are into water sports, hiking, or encountering wild life, from Nassau you will be able to find a tour or an excursion to do all of these things.
Climb the Queen's Staircase
One of the most popular attractions when visiting Nassau is climbing the Queen's Staircase.
This staircase is made out of limestone, and it was built for Queen Victoria, by slaves who wanted to thank her for the abolition of slavery. It is a perfect spot to appreciate the local flora and to get a great view of the island when you climb to the top.
Learn more about rich marine world in Nassau
If you are excited to encounter some wildlife, there are multiple ways to do so. One of the most popular options is booking an encounter with marine life: you can find encounters with stingrays, dolphins, or sea lions.
These are experiences that you may find in the popular Blue Lagoon Island, which is a private resort away from Nassau, but close enough for a day trip.
Diving with sharks is one of the most popular attractions in the Bahama. You will be able to book this experience, to be able to witness these majestic creatures in the wild, in a safe and protected environment.
Another option to see the local flora, a bit less adventurous, is visiting the Ardastra Gardens and Zoo.
Here you will be able to see typical animals of the Bahama and the Caribbean, with mammals, birds, and reptiles.
There are multiple options for visiting, and you will be able to do things like encountering Caribbean flamingos, seeing them up close, and taking photos with them.
If you are thinking of water sports, there are also plenty of options. You might need to take a day trip to get access to the best paddle-boarding, kite-boarding, surfing, or parasailing on the Bahama.
Visit the Aquaventure Oasis water park in Atlantis resort
Another popular option is snorkeling, where you will be able to see more of the marine life around the island. You could also visit the Aquaventure Oasis water park at the renowned Atlantis resort.
An interesting and out-of-the-box day trip is visiting the Spanish Wells, where you will be able to swim with pigs. It is an unexpected, different, and fun experience that will fill your vacation with joy.
Other than pigs, the Spanish Wells have beautiful white sand beaches and crystalline water, where snorkeling is also a great option.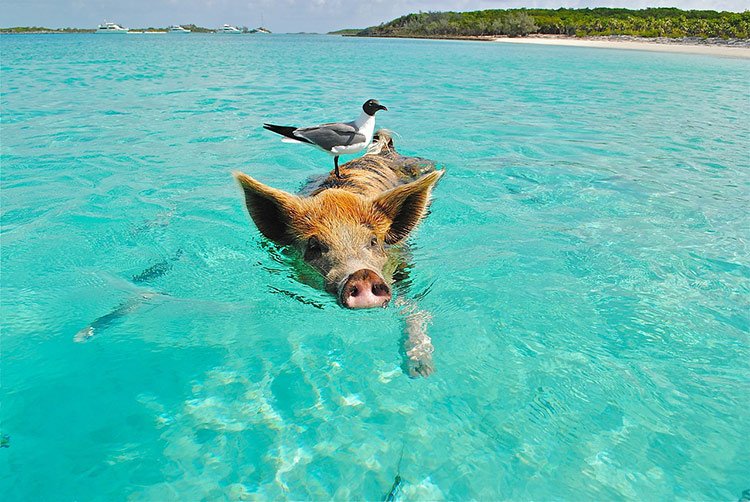 Learn more about history of Nassau
If you are the type who loves to learn something new anywhere you go, the historical center in Nassau will not disappoint.
A more kid-friendly way to do this is booking a Buggy tour around Nassau, during which you will be able to see the city highlights and also get a beach break.
You can also opt for a themed walking tour, which will show you a specific aspect of the city and give you more in-depth information of what life in Nassau is like and how it came to be this way.
Among the top locations to visit if you are willing to learn about the local culture and history is the Heritage Museum of the Bahamas. You may book a guided tour or visit the museum on your own.
Another highlight for cultural tourism lovers is the Historic Fort, for which you can also book a guided tour.
Fort Charlotte was built between the late 1700s and early 1800s, and it played a significant role in protecting the New Providence island from pirates.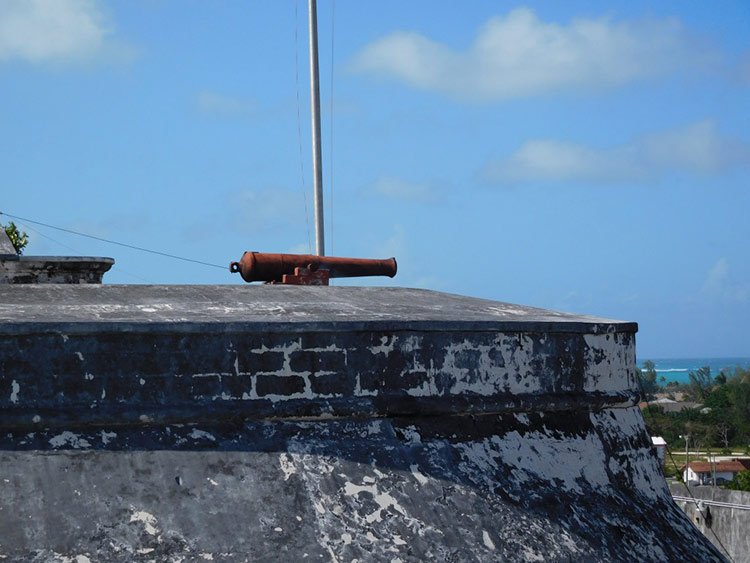 It is often described as "living history", and a guided tour is a great way of understanding the role the fort has played in the past and about the fascinating history of the Bahama.
If you are interested in the history of pirates, you will love the Pirates of Nassau Museum. With exhibits that go from Women Pirates, to The Infamous Blackhead and the Flag Room, the Pirates of Nassau Museum has a very complete compilation of carefully curated artifacts and registries that come to live, in order to bring the history of piracy in the Caribbean to the present.
This is another attraction that is fantastic to visit with kids, as long as they are not too young.
The historic center tells the story of Nassau through its architecture, like it is written in the buildings.
Some sites you should visit are the Parliament Square, with its iconic pink parliament, Pompey Square, and Rawson Square on Nassau Bahama.
Visit museum at Pompey Square
At the Pompey Square you will be able to visit the Pompey Museum, which holds a permanent exhibit dedicated to the history of Africans in the Bahama.
In this museum, you will be able to learn about the complex and troubling history of slavery in the Caribbean, and also about the profound cultural impact of Africans in Bahamian culture.
Lie on a beach, which is always a wonderful choice
If the Caribbean is known for anything, it is for its incredible paradisiac beaches. In Nassau, you will find multiple options for lying on a sandy beach somewhere. Recharging by the sea, soaking in the sun, will truly leave you properly relaxed.
If you choose to spend a day at the beach, do not forget sunscreen and garments that will help protect you from too much sun.
Visit the Spa
A tropical vacation is the perfect excuse to visit the spa. In Nassau, there are a few options to choose from. One that stands out is the Natural Mystic Spa at the Marley Resort Nassau Bahama.
This spa promises a wholesome experience of wellness and relaxation, complete with aromatherapy catered to your needs, and ancient Afro-Caribbean and Asian techniques to achieve total renewal.
Another option is ESPA at Baha Mar, which overlooks a beach of white sand and turquoise sea.
They offer all sorts of services, such as their "signature sea shell massage": a unique experience that uses warm and smooth sea shells to massage all of the tensions away.
These are only a couple of the options you will find when it comes to visiting a spa.
Experience Caribbean nightlife
Nassau has interesting nightlife that you will not be able to find anywhere else. If you are up for it, you may visit the Atlantic resort's Casino, and try out your luck.
You will also find that part of the Caribbean culture is live music, so you will stumble upon many live performances while in the Bahamas.
Bahamian music traditionally tells stories about big themes, like heartbreak, or the Island's beauty. Secular Bahamian music is known as goombay, and has a very strong African influence because it was Africans who, in the late 1800s, looked for creative ways to make music.
For this reason, goombay has strong beats and melodies built on accordions, which were the popular instruments at the island.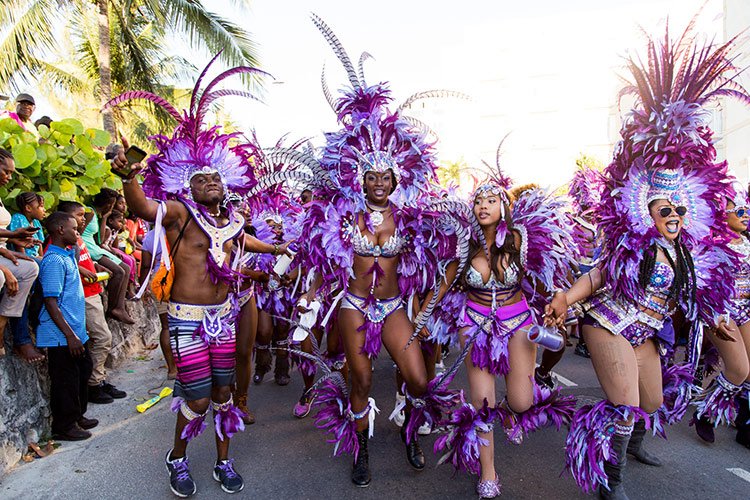 Another instrument that is now popular among Bahamians is the guitar. Other genres have now made their way into the traditional sounds of Bahamian music, and some of the most popular ones are reggae, salsa, and even pop and jazz.
Nassau is a very lively city and Bahamians enjoy playing music whenever they can, which is why you will find people playing their guitars and singing traditional songs without having to look too hard.
There are also plenty of bar options, most of them with beautiful views of the ocean. Some of the options in Nassau are the romantic Beach Bar & Deck, the luxurious Blue Note, or the fun and edgy Bar Noir.
In Nassau Bahamas, you probably will not find the wild metropolitan nightlife you may be used to.
Instead you will find people drinking rum cocktails, having conversations, listening to live music, and sometimes playing casino games or traditional games like dominoes: a more relaxed and low-key nightlife, characteristic of life in the Caribbean.