Things To Do When You Are In Cape Town South Africa
Cape Town is known as the Mother City, and it is the legislative capital of South Africa. Located almost at the furthest south of the African continent, it is a city full of culture and adventure, where everyone will find exciting and different things to do.
If you are visiting Cape Town while on a cruise, your best bet will be to have an itinerary, as to know what you want to do and avoid wasting time deciding while on your trip.
Here you will find a few ideas that might help you out with planning your days in this magical city.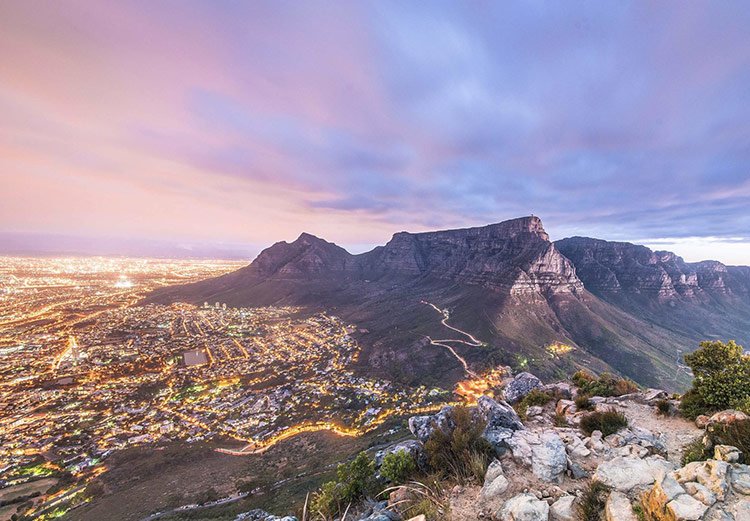 Cape Town is a port city, which is why you will find multiple cruise options that depart from or arrive to Capte Town. It is known as "the first city of South Africa", and the area where the metropolis sits today was first colonized by the Portuguese.
After almost two centuries of Portuguese control in the area, the Dutch took over, by installing officials in the Cape Town port.
After complicated back and forth, Cape Town ended up under the control of the British Empire. In 1910, South Africa gained independence as the Union of South Africa.
Today, Cape Town is one of the top destinations of tourism world-wide, and after being in global news for over a year because the city was about to run out of water, the citizens managed to save enough water to survive the drought.
Visiting this iconic city might be intimidating because there is so much to see and do. Here are our recommendations:
Visit Cape Town & see some art and museums
With multiple museums and galleries, Cape Town has plenty of options when it comes to seeing art.
The South African city is a cultural center and art is not hard to find: urban art, photography shows in busy streets, iconic museums, cafes dedicated to art, are some of the options you will be able to find.
If you are lucky enough to find yourself in Cape Town the first Thursday of a month, you will be able to attend First Thursday. This is a public and free event where galleries and museums, as well as other cultural events, stay open until 9pm or later.
By checking out their website you will be able to find the shows and exhibits that are going on in that particular month.
If you have the chance to, taking advantage of First Thursday is one of the best opportunities to immerse yourself in the rich cultural expressions Cape Town has to offer.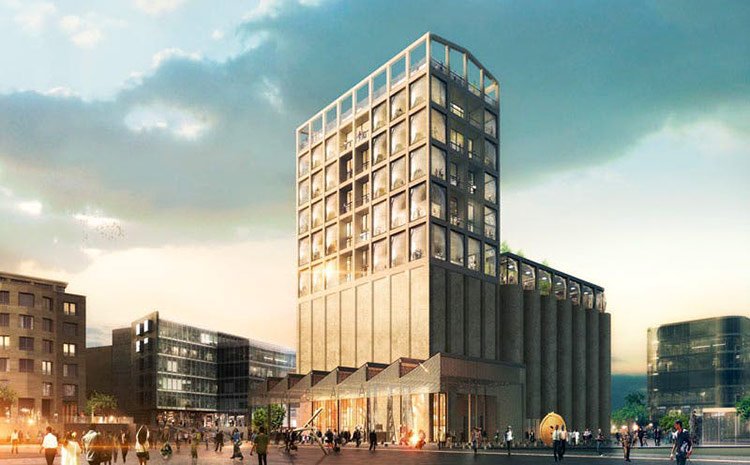 If you are not there on the first Thursday of a month, you can still visit museums and galleries, and keep an eye out for cultural events that may pop up throughout the month. Perhaps they will not be open as late as 9pm and maybe you will have to pay an entrance fee, but cultural expressions are alive and vibrating all year long.
Some of the museums you should try to visit are Zeitz MOCAA ?
Museum of Contemporary African Art, the Iziko South African National Gallery, BOKAAP, and the Gold of Africa Museum.
Although it is not quite an art museum, the Cape Town Diamond museum is also worth a visit.
In it, you will find a unique collection of the sparkliest gems, while offering a detailed history of the most iconic "rocks".
Another museum worth a visit, located in the suburbs of the city, is the Irma Stern Museum: what used to be the artist's home is now a museum dedicated to her work and life.
These museums are fantastic options for experiencing African art, which is a great way of understanding the identity of the people in this region.
Take a guided tour in Cape Town city center
Cape Town Central has multiple options of tours that will allow you to see the most iconic sights while saving time. A hop-on hop-off bus is always a good idea in a city this big, because it lets you understand how the city is laid out, and it allows you to move more easily.
These tours also let you get a feel of the city before you commit to any specific museum or area, so that you can make a more informed decision of what you truly want to see.
If the hop-on hop-off bus is not for you, there are multiple options of tours that you can take, like a guided day tour or a biking tour.
Visit the V&A Waterfront
The V&A Waterfront is one of the most history-packed places of the city. If you are interested in learning about how the Dutch, Portuguese, and British fought for control of what once was the southern-most port of the Earth, this is the place to do so.
For this, we recommend you book a guided tour.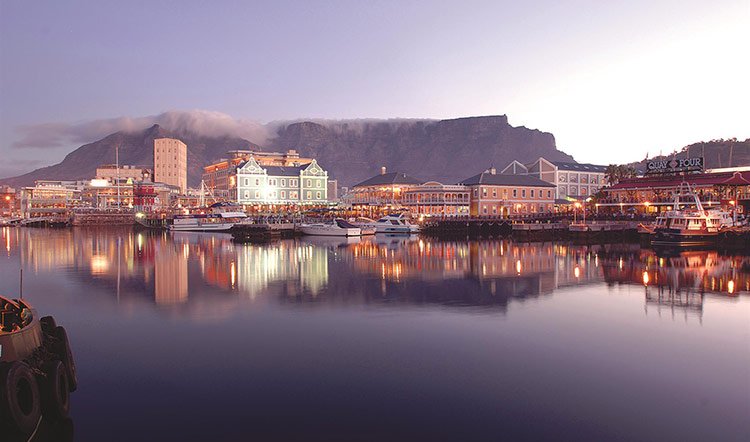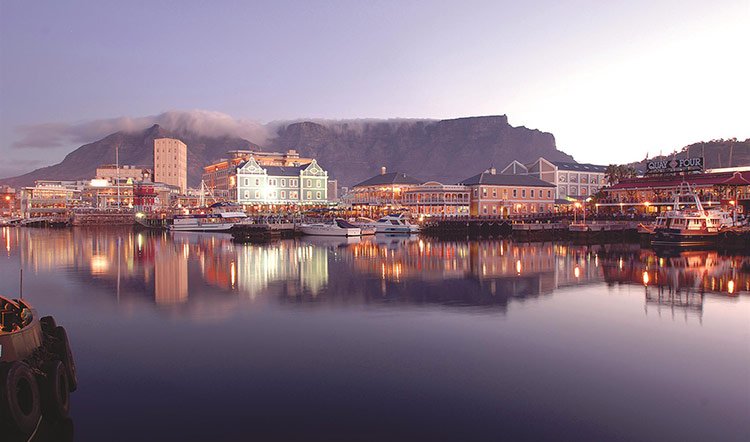 However, the V&A Waterfront has things to do for everyone. Wether you are looking to dine, shop, or even see art, you can do so at the Waterfront. One of the most memorable attractions of the city is in the Waterfront: the Cape Wheel?if you love 360o views of cities, this is the attraction for you.
Other than the year-round restaurants, shops and attractions, the Waterfront also has different events that pop up along the year, so doing research before your trip to know if anything special is happening while you are visiting is always a good idea.
Enjoy in taste of South African cuisine
The fastest way to an authentic experience of a place is through food.
Trying restaurants locals love, as well as traditional dishes, is a sure way of getting a unique vacation. South African cuisine is the result of a culture blend between the locals and the European settlers.
For this reason, the traditional dishes are unlike those elsewhere.
Some dishes you should try include: biltong, a snack of cured, dried, and spiced meat; koeksisters, a sugary treat with a golden crust and a soft center, typically served during tea time; and potjiekos, which is essentially an entire meal cooked in a pot, usually consisting of meat and vegetables.
A sure way of getting authentic traditional food or visiting the best restaurants is doing prior research.
Apps like TrippAdvisory and publications like local magazines can help you figure out which is the best place to eat for you.
Hiking in Cape Town
If you are craving spending some time in nature, in Cape Town you will find multiple options for going on incredible hikes. For instance, you might enjoy visiting the Table Mountain National Park.
This mountain sits in the middle of the city, allowing a beautiful view from the top.
You may go up via the cable car, but there are also a few trails you can hike, either to the very top or simply walking around the forest.
This is one of the best ways to get some exercise while also enjoying the outdoor air.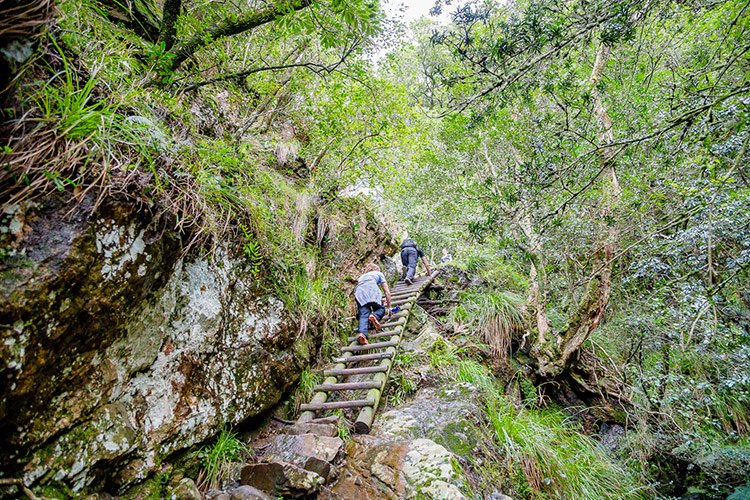 Some of the most beautiful hikes to try are the Pipe Track, which is about 1.5-3 hours one way and goes around the mountain; the Platteklip Gorge, which is the most popular hike and it zig-zags all the way to the top; and the Skeleton Gorge, which starts in the Botanical Garden and ends in the Hely-Hutchinson reservoir, one of the five reservoirs on the mountain.
Be sure to grab a map and choose your favorite trail for a day filled with fresh air, nature, and exercise.
Visit the Kirstenbosch National Botanical Garden
Other than starting the Skeleton Gorge hike from the Botanical Garden, simply paying a visit is one of the best options for your time in Cape Town.
The Garden sits on the slopes of Table Mountain and houses 7,000 species of plants that are native to the southern region of the African continent.
You may have a picnic day at the Garden, or perhaps choose to have a meal at the Moyo restaurant for healthy, traditional African dishes, or have some afternoon tea at the Kirstenbosch Tea Room.
There are multiple things to see and do at the Garden. Among the top recommendations is the cycad amphitheater, where you will find the collection of seed plants that are known as "living fossils": these species have not changed much since the Jurassic Era.
These palm-looking plants are one of the very few living species that have not evolved or changed significantly in millions of years, and an impressive collection of these is conserved and cared for in the Kirstenbosch National Botanical Garden's cycad amphitheater.
If you are planning on visiting the Garden, it is recommended that you do so from August to November, even though it is open year-round, and during the Summer you may also attend the Summer Sunset Concerts on a Sunday.
Have a nice day on Cape Town beaches
Near Cape Town there are plenty of beaches where you can have a beach day to either sunbathe, swim in warm water, have long walks, or even practice water sports.
If you are looking for a relaxing day of lying in the sun and an occasional dip in the ocean, Bikini Beach and Camps Bay are among the most ideal options. If you are interested in surfing, kite-surfing, and wind-surfing, you could go to places like Fish Hoek (or Blue Flag Beach), or Big Bay.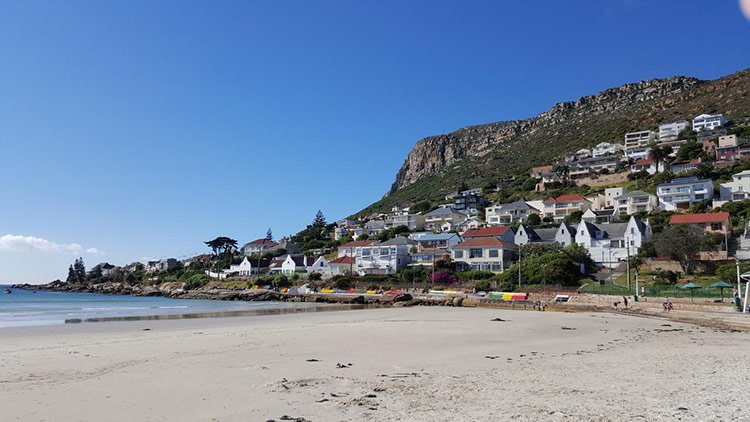 Something to keep in mind is doing research on wether the beach you are going to might be hosting an event while you are there, and to make sure you bring everything you need, sometimes including a wetsuit.
See the African penguins at Boulders Beach
While in Cape Town, you can choose to have a regular beach day, or you can decide to go to Boulders Beach and see the African penguins.
With efforts for conservation, False Bay, where Boulders Beach is located, houses a colony of over 3,000 of these birds.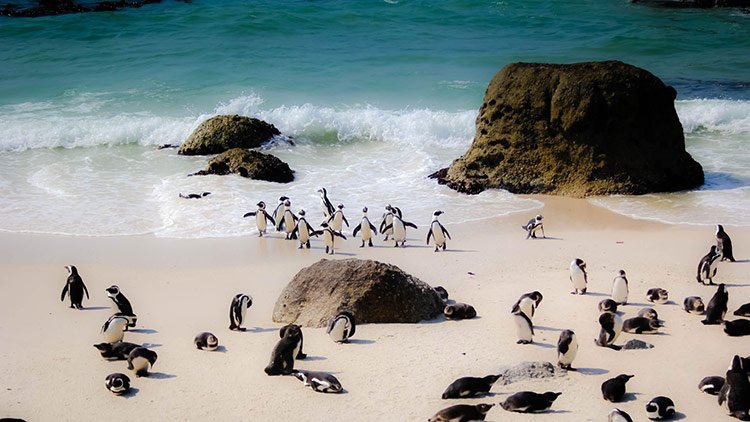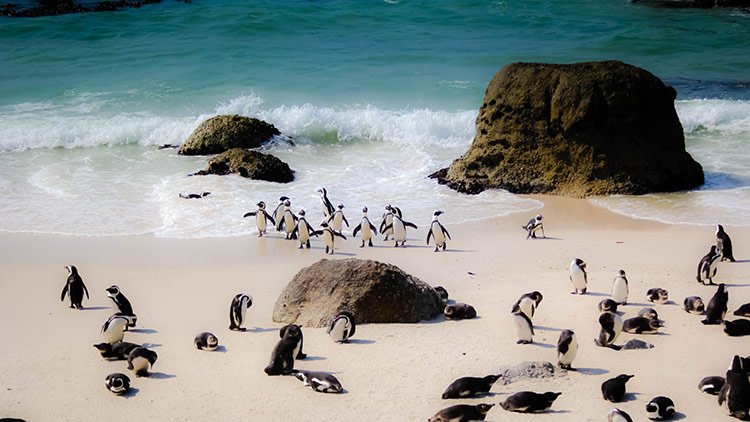 To see them, there are a few boardwalks that will help you get to Foxy Beach, where you will be able to witness them up close. Penguins are there throughout the year, but the best time to see them is during the Summer.
Go on a shopping trip to find unique and beautiful pieces
If you are a fashion enthusiast and enjoy curating your wardrobe with pieces nobody else has, take advantage of your visit to Cape Town during a cruise and curate a wardrobe of beautiful African aesthetic.
For example, you can visit the Ashanti Design flagship store on Kloof street, where you will find accessories and homeware that is African through and through: from the colorful designs to the materials, these products are made completely with African techniques.
Kloof street is a great place to find stores similar to Ashanti Design, as well as other trendy and youthful options when it comes to eating and spending an evening out.
From cafes, to restaurants, to rooftop bars, Kloof street is the perfect place for an evening stroll with a meal, a bit of shopping, and a drink.
Experience one-of-a kind nightlife in Cape Town
Cape Town is one of the liveliest cities in the Southern Hemisphere. There are plenty of options for a night out. Local and International DJs constantly tour in Cape Town, which makes for unforgettable parties of great music.
Some of the most popular options are Cocoon, known as the bar with the best view of Cape Town, Arcade, Reset, Shimmy Beach Club, and SAINT.
In case you'd prefer a more chill night out, of drinks and views, Cape Town has great bars too.
If you are a fan of beer you may visit Beerhouse, or if gin is more your jam, go to The Gin Bar, where you will be able to choose from 82 different types of gin.
To experience the hipster scene in Cape Town, the Yours Truly on Kloof street is the place to be.
For a classy night at a rooftop bar, you may try Rick's Cafe American, Park-Inn Sunroof Terrace, or Tjing Tjing Rooftop Bar.