Australia Cruises- Things To Do & Travel Tips
Sometime in early 2000s, Australia cruises was only known as an afterthought on vast itineraries. It was somewhere to be visited on World Voyages and occasional ports on sectors located in the Pacific cruise.
Nowadays, however, things have changed greatly. Most cruise lines now feature the greatness of Australia.
As a matter of fact, this popularity encouraged them to make several ships based there all year round.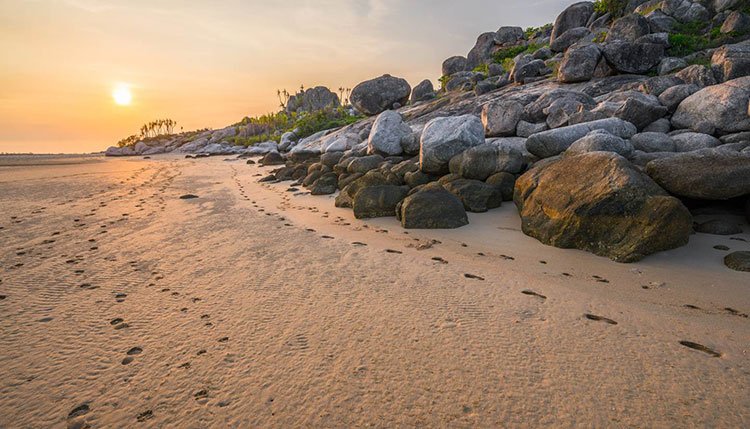 It almost as if all of Australia's main attraction is accessible when cruising the country.
It could either be on the coast themselves or not too far inland. And it sure does help that most of its essential cities are coastal.
For biodiversity and sheer natural splendor, it has almost cornered the market, while its many unique aspects – notably the wildlife and geology – have become a go-to reason for embarking on the journey.
Traveling by ship is also the most efficient way to see much of the country, which can take up to 33 days to circumnavigate.
Best Time Of The Year For Australia Cruises
The cruise "season" is typically from late September to April, which is basically the Austral summer.
It is also the season to be ready for some seriously hot weather in the northern areas and plenty of warmth in the south. October and March are often the best months to visit.
By default, Australia is seen as a year-round cruise destination, although the so-called "Wave Season" (October to April) is when Aussies go particularly cruise-crazy.
And from there, you will find the greatest choice of departures, vessels, and itineraries.
While winters (June to August) in the southern states can be chilly, you will not need snowshoes or thermal undies. Summers (December through February) can be hot; hence, if you are visiting over the Christmas period, be prepared with wide-brimmed hats, sunscreen, and water bottles for those days when temperatures get into the 30s Celsius (high 80s and 90s Fahrenheit).
The official Australian cyclone season begins on November 1 and ends on April 30, with the highest risk of a major storm falling between March and April, although they tend not to interfere with cruise schedules too often.
Summer is also a standard major annual holiday period for families, so expect crowds around major attractions and in some destinations, particularly beach resorts.
Places to visit on Australia Cruises
Most Australia cruises focus on destinations that include Noumea (New Caledonia), Port Vila (Vanuatu), Port Denarau (Fiji) or Auckland (New Zealand), with a few occasionally venturing as far as Apia (Samoa), Nuku'alofa (Tonga), Honolulu (Hawaii), and Papeete (Tahiti).
Of the cruises that do not visit international ports, most head north toward the endless sunshine and sand of Queensland, visiting Newcastle, Brisbane, Cairns, and Moreton Island, with some itineraries including a host of evolving destinations like Mooloolaba on Queensland's Sunshine Coast, the Whitsundays and both Port Douglas and Cooktown in far north Queensland.
Sydney offers most of the departures, but Melbourne, Brisbane, Adelaide, and increasingly Fremantle (Perth) also feature local stalwart P&O, its ships venturing down to Tasmania and across to South Australia.
For locals, the choice of both vessel and destination is expanding rapidly. For visitors, cruising in Australia presents three basic options: to, from, and within.
The Great Barrier Reef
– Australia Cruises through the world-famous coral reef are popular, but if you want a true "Finding Nemo" experience, you will need to spend a bit more time ashore at ports like Townsville or Cairns.
Big-ship cruises along the Queensland coast will offer day trips opportunities for reef-snorkeling and diving, but small-ship operator Coral Princess offers the most immersive overnight experience.
Circumnavigation of Australia
– In recent years, some of the industry's major cruise lines offered complete circumnavigations.
These sell out well in advance, however, as they present a superb opportunity to see every port in the country, and they are popular with local cruisers.
Kimberley and Australia's Northwest
– This spectacular part of the country is no longer a secret. Big ships will swing by as part of a circumnavigation, but for a comprehensive exploration, you will need to get aboard one of the expedition vessels, such as North Star Cruises' True North.
Rest of Australia and Tasmania
– Itineraries have been developed to incorporate a growing number of ports of call in Tasmania, Victoria, and South Australia seasonally.
Popular destinations include Burnie, Hobart, Port Arthur, Melbourne, the Mornington Peninsula, Portland, Adelaide, Kangaroo Island, and Port Lincoln.
South of Sydney, near the border with Victoria, Eden is also a new port of call that appears occasionally on itineraries, while in Western Australia, itineraries from Fremantle (Perth) venture south to scenic Margaret River or Esperance, or north to Geraldton, Exmouth and tropical Broome.
The South Pacific Cruises
– One of the most popular local choices is a cruise to or from an Australian homeport to the islands of the South Pacific.
Departures are mostly from Sydney but also increasingly from Brisbane and Melbourne.
Traditionally, the well-worn route pioneered by P&O across the Tasman to the South Pacific included Fiji, Noumea, Auckland and Port Vila, but it has been expanded to include all of New Zealand, more of Vanuatu and New Caledonia and some of Samoa and Tonga, with occasional forays as far as French Polynesia and Hawaii.
Expedition and Small-Ship Options
– With Australia's vast coastline, there are numerous operators offering small-ship explorations to such locations as the Kimberley, Cape York, Top End, and Murray River, among others.
Premium pricing and limited capacity keep numbers low, but the demand continues to grow, with increasing numbers of more adventurous or "been there, seen that" foreign visitors opting for these exclusive itineraries.
New Zealand Cruises
– Most local cruise lines cross the Tasman to New Zealand each summer. Itinerary options include shorter one-way trips from Sydney or Melbourne to Auckland, or the reverse, or longer roundtrip cruises that also take in the spectacular Fiordland on the South Island.
Papua New Guinea Cruises
– For big-ship fans, some major cruise lines return to Papua New Guinea in 2013 was a nostalgic destination for the 175-year-old line.
For those wanting a more intimate "small footprint" experience, Lindblad, Coral Princess, and North Star all deliver exceptional expedition products.
Australia Cruises ports of call highlights
#1 Sydney, Australia
– This historic and beautiful port was first settled by British convicts and their overseers in 1788 after identification by Captain Cook as a possible safe anchorage 10 years prior.
As such, the downtown precinct immediately around the Overseas Passenger Terminal in The Rocks makes for a fascinating exploration, easily done independently on foot.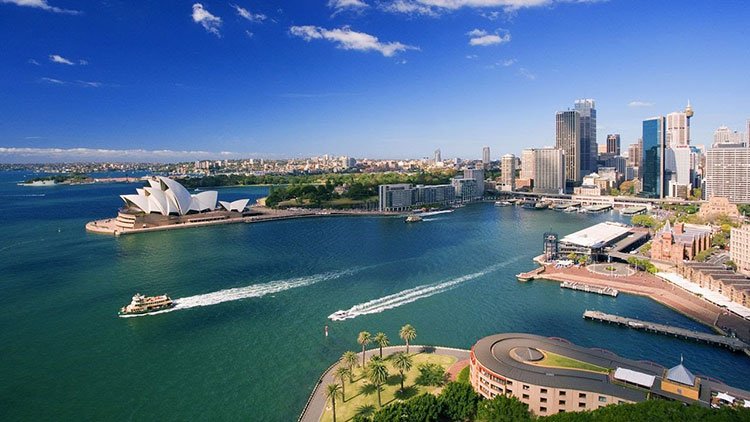 Stroll across the Harbour Bridge (or climb it), visit the opera house, meander through the gorgeous botanic gardens or, if time permits, take an inexpensive ferry down the harbor to Manly. Major department stores, swanky restaurants, quaint pubs and designer shops are a just a stone's throw away.
Beyond the immediate port district and city, organized (full-day) shore tours can take you as far as the scenic UNESCO-listed Blue Mountains or even the famous 4,000-acre Hunter Valley wine district for some "tipple and tucker."
#2 Melbourne, Australia
– Australia's second-most populous city is proud of its non-convict heritage and therefore conducts itself with an air of cultural superiority – or at least that is what most people say.
Its proud sporting history includes the vast Melbourne Cricket Ground (MCG) and the picturesque Albert Park Grand Prix circuit.
Much urban renewal has taken place around the port area, but many of the historic buildings have been preserved and converted for commercial and retail use.
A guided or self-guided walk around Flinders Street and Federation Square reveals a quirky, semi-secret underground of cool boutiques, cafes, vintage shops, and backstreet chic.
Away from Melbourne, day-tours are typically offered to Phillip Island, where the delightful Fairy Penguins will entertain you, or to the natural beauty of the Yarra Valley, Mornington Peninsula or Dandenong Ranges.
There is a wealth of gastronomic and winery options at many of these destinations.
#3 Brisbane, Australia
– Playfully christened "BrisVegas" by locals and visitors alike, the most northern of the eastern seaboard capitals enjoys a reputation for lively nightlife in a semitropical environment.
While all-day and half-day city tours around Brisbane will keep most cruisers busy, there is an option for longer trips to Steve Irwin's famous Australia Zoo or one of the exciting theme parks along the Gold Coast.
Natural attractions like Mt. Tamborine and the rainforests of the Canungra Valley are also on offer.
#4 Adelaide, South Australia Cruises
– Described by its larger sibling cities as "a big country town," this city of arts certainly has a more relaxed semirural atmosphere.
The port often plays host to vessels transiting between the east and west coasts.
Remote Outer Harbour requires a train, bus or taxi to deliver visitors to the city center, where expansive parks, gardens, museums and art galleries await exploration. Outside the city, day trips are easily made to the famous wine districts of the Barossa Valley and McLaren Vale.
#5 Fremantle (Perth), Western Australia Cruises
– Although it is the port access for Perth, Fremantle has embraced its maritime roots and become a destination in itself, with a pair of superb museums and several quirky pubs and shopping areas to cater to cruise visitors.
If you want to get out of Fremantle, tours to Perth can take you to Kings Park, the Zoo, the famous Perth Mint or into the glorious Swan Valley for a "foodie frolic" at the area's wineries, restaurants, breweries, and distilleries, as well as local markets.
Never tried swimming with wild dolphins? You can do that there, too.
#6 Cairns, Australia
– Dubbed the "gateway to North Queensland," Cairns is a key hub for visitors wishing to explore the Great Barrier Reef and the region's ancient Daintree Rainforest, including Kuranda.
The city itself is like a big, easygoing, oversized tropical village with a reputation as a backpacker haven.
Yet, over the years, it has evolved into a sophisticated city with attractions beyond its natural resources.
Besides quaint cafes and top-class restaurants, it is also good for duty-free shopping.
#7 Darwin, Australia
– This is another major gateway city, largely to the Top End's spectacular national wildlife parks. It also has a well-earned reputation as a hard-partying town, with a distinctly outback attitude to life, although in recent years all that is changed.
Today's Darwin is a foodie haven and a genuine multicultural city.
Although it lacks sightseeing opportunities beyond the national parks outside of town, a visit to one of its many lively and colorful markets is a great way to get to the heart and soul of the place.
#8 Hobart, Tasmania
– Tasmania's capital is becoming an increasingly popular port of call on many Australian itineraries, and for a good reason.
A small city set on a beautiful harbor with the imposing Mount Wellington as a dramatic backdrop, it is a combination of beautiful architecture and scenery with a strong colonial heritage.
In the early 1800s, Tasmania was settled as a British penal colony when it was known as Van Diemen's Land, and today, fortunately for visitors, much of the original architecture from that period remains intact.
Other cities currently welcoming large cruise ships are Townsville, the country town on the coast offering access to the Great Barrier Reef; the historic town of Newcastle; and the Whitsundays, famous for tiny islands and pristine beaches.
Australia Cruises Travel Tips
If your love of cruising is larger than your wallet, it pays to know how to find the cheapest deals.
You do not necessarily need a lot of cash to enjoy the cruise of a lifetime.
Or a lot of time to scour the internet for the cheapest offers – unless you enjoy the thrill of the chase – with the following tips.
All it takes is a little planning and creativity and you can enjoy a memorable cruising holiday without breaking the bank.
If you are lucky, it might even come with a free cocktail or two.
#1 Go For Dynamic deals
– Checking hotel and airline websites multiple times a day is not compulsive behavior, just smart. What is known in the industry as "dynamic pricing" means cruises cost more when there is significant demand and less when there is not.
If a cruise is half empty, prices can really drop to rock bottom at a moment's notice on the whim of a yield manager.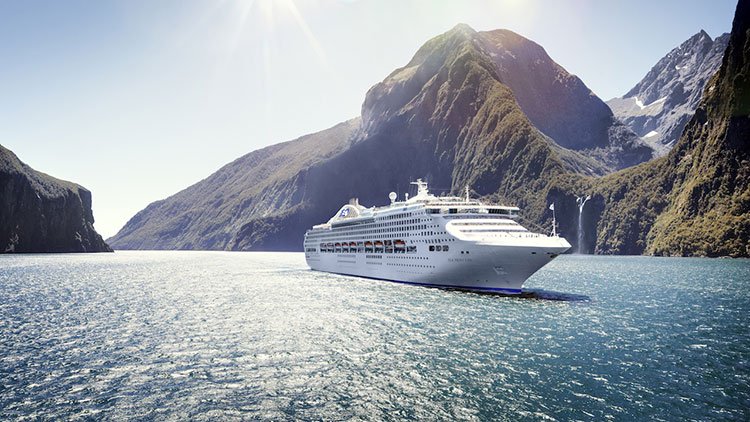 Keep a close eye on trips with good availability across all cabin categories, particularly as the departure dates get closer, as these are prime candidates for deep discounting.
#2 Start Signing Up for Savings
– Savvy cruise lovers subscribe to e-newsletters so they receive advance notice of upcoming specials.
Go to the website of your favorite cruise lines and agencies (or call or visit in person) and provide your email address to receive the latest specials, bonus offers and last-minute deals, often before they are released to the general public.
If you love a bargain but not an overflowing inbox, open a dedicated email address for all your deals e-letters, or skip the deluge and go with a weekly selection of hand-picked offers.
#3 Sail Longer For Less
– Australia is the world's fastest-growing cruise market but it is also a long way from the rest of the world.
This means when ships head Down Under for their Australian season, there are repositioning cruises on offer.
Because longer cruises tend to be cheaper, particularly when there are not many ports on the itinerary, this equates to great deals for local cruisers.
Two of the most popular repositioning routes to Australia – from Hawaii via Tahiti and from Singapore via Bali – are especially tempting.
If you are worried about getting bored, opt for a larger ship with myriad onboard activities to keep you entertained on sea days.
#4 Get In Touch With a Great Travel Agent
– Travel agencies often receive offers from the major cruise lines that are so cheap they are not allowed to advertise them on their website.
However, this does not stop them from sharing these savings directly with their clients.
Travel agents can be a fabulous resource when it comes to finding the cheapest deals, particularly if you find one who specializes in cruising.
Australia cruises package deals are another thing agencies do well due to their ability to buy flights, cruises and hotel room nights in bulk.
Even if you find an amazing cruise offer online, it is worth having a chat with a travel agent before you book.
You never know what secret deals they might have up their sleeve.
#5 Bring The Whole Gang/Family
– If you are after more than a few cabins, it is worth asking your cruise line if group discounts are available.
Numbers required for a discount vary between the lines but you could be pleasantly surprised.
Sometimes all it takes is an extra couple of people in your stateroom to receive a "third and fourth passengers cruise free" deal.
With the rising popularity of multi-generational travel, this is becoming an increasingly popular way for cruise-loving families to save money and enjoy quality time together.
#6 Book at the Last Minute
– Last-minute cruise deals offer excellent value provided you have the flexibility to travel at short notice.
You might not get your first choice of the cabin or your preferred dinner seating but the savings can be significant – unless you need to purchase flights.
Unlike cruises, these are seldom cheap to buy at the last minute so always check flight costs and availability before – not after – you book.
#7 Get in Early
– Last-minute deals are great but unfortunately they are not always available, particularly if you are cruising at peak times such as the school holidays.
Also, some cruise types such as river cruises tend to be more expensive at the last minute rather than cheaper. This is when booking in advance is the best option.
Along with significant savings, early-bird deals frequently include added extras such as onboard credit, complimentary upgrades or free drink packages.
For the best savings, put down your deposit as early as possible and delay making the final payment until the last minute.
If prices drop you should be able to rebook at the lower rate with no penalty.
#8 Timing is Everything
– If you do not have school-aged children (or would prefer to avoid them), cruising outside the school holidays is a great way to save.
While most people do not mind their kids missing a few days of school, the first day of the new school year is traditionally seen as a "must do" by parents.
This means late January and early February is prime time for super-cheap local cruises, particularly when it comes to traditional family favorites such as sailing around the Pacific Islands.
#9 Start Getting Social
– Similar to email deals, social media also offers super savings for cruisers.
Simply "like" your favorite cruise lines and travel agencies' Facebook pages to be kept up to date with the latest promotions and special offers.
If you prefer Twitter, the list function is great for keeping deals in one place.
The only catch is cruise lines are fond of posting photos that will have you wishing you were on a cruise instead of the bus home from work.
Top Reasons Why Australia Cruises Is A Must
If you are still not convinced about the idea of cruising to Australia, then this part might just encourage you to do otherwise. Below are some reasons why you need to consider cruising to this beautiful place.
#1 The Kimberley Coast
– Perhaps the most unknown – but most eye-catching – cruise region in the world, the Kimberley coast, from Broome to Darwin across West Australia and into the Northern Territory, is known as Australia's Last Frontier for its stunning terrain, craggy coastline, fascinating rivers, and genuine wilderness.
Look out for the Horizontal Falls (the region's enormous tidal range), the unique ecosystem of Montgomery Reef, the spectacular Kings Cascades falls and the Bradshaws, possibly the oldest artwork known to man.
Seven days barely scratch the surface here, but it will introduce you to a "landscape that time forgot," and plenty more besides.
#2 The Wildlife
– You will struggle to find more rare species – and lovable critters – than around this vast continent. From cuddly koalas to the odd duck-billed platypus and the seemingly ever-present kangaroos, Down Under specializes in the weird and wacky, both on land and at sea.
Whale-watching is another major attraction, especially for Southern Right Whales and Humpbacks, which make their annual migration from May to November.
#3 The Wine Tasting On Australia Cruises
– Okay, so you can get good Australian wine in any Sainsbury's or Tesco these days, but the simple fact is that this is now one of the richest wine-producing areas in the world, and they boast many more great labels than they actually export.
The Yarra Valley, near Melbourne, Barossa Valley, close to Adelaide, and Hunter Valley, from Sydney or Newcastle, are all truly spectacular for their wineries and vintages, and you simply cannot visit without taking a wine tour.
Kangaroo Island – Remember that wildlife we mentioned earlier on? It is here in abundance on this island – the third largest in the country – off the south coast, roughly 110km from Adelaide.
Seal Bay is home to one of the largest seal colonies in Australia while Flinders Chase National Park affords some of the country's most spectacular coastline, with soaring cliffs that are frequently swept by wind-blown seas, as well as the iconic Remarkable Rocks.
And yes, there ARE kangaroos. Lots of kangaroos.
#4 The Fascinating Aussie Lifestyle
– The vibrant art scene and charming laid-back atmosphere, along with the cultural diversity of its inhabitants, their friendly nature, and the high quality of life here, make Australia a wonderful, welcoming country.
You simply cannot help falling in love with the Aussies' relaxed way of life, their liberal thinking, or their passion for outdoor activities.
#5 The Beaches
– Australia takes pride in some of the best beaches on the planet.
From stunning, pristine stretches of white sand to genuine meccas for surfers and lively action-packed shores, there is absolutely nothing you cannot find in this lovely country, whose coastline stretches for almost 37,000 km, featuring no less than 11,011 beaches.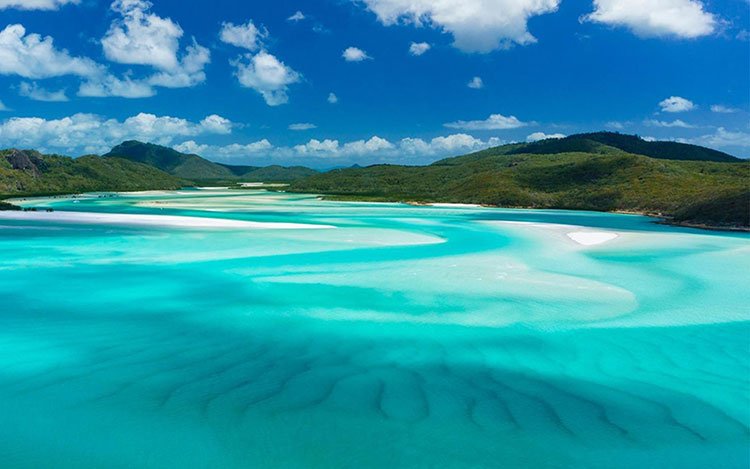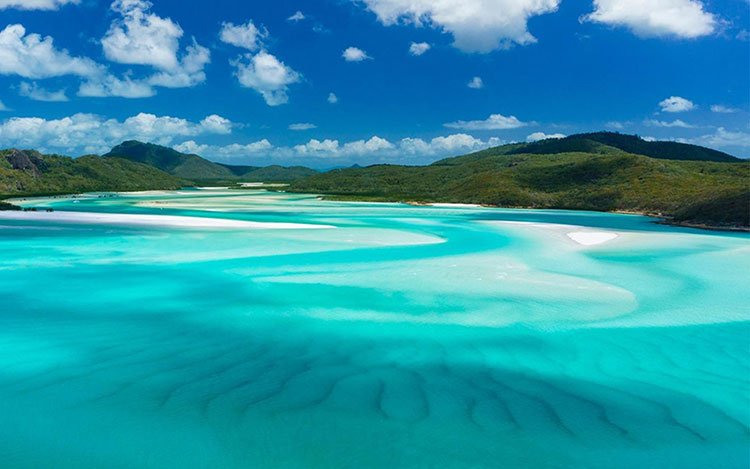 Among the most beautiful Australian beaches are the dazzling Cable Beach in Broome; Hyams Beach – renowned for having the whitest sand in the world; the legendary Kirra Beach, with its gorgeous rolling waves; the fashionable Four Mile Beach in Port Douglas; Whitehaven Beach near the Great Barrier Reef, as well as Sydney's magnificent Shelly Beach, to name but a few.
#6 Lots of Adventure Opportunities
– Australia is a paradise for adventure enthusiasts. Whether you choose to explore the country's outback wilderness, surf along its incredibly diverse coastlines, snorkel the Great Barrier Reef, sail in the Whitsundays, or try something in between, you will certainly be spoiled for choices in this adrenaline-pumping destination.
#7 Shimmering Cities
– With a land area larger than Europe and an incredibly low population density, it is no wonder up to 85 percent of Australians live in the city (and along the coast).
Scattered between mountains, wilds, rivers, and ocean, Australia's metropolitan areas deliver some pretty extraordinary urban experiences.
From Sydney's pulsating ambiance, vibrant culture, and enticing beach lifestyle to Melbourne's charming European flair and unsurpassed coffee culture, there are a plethora of amazing things you can do, see, and experience in Australia's shimmering cities.
Adelaide is a charming coastal city with gorgeous beaches, lovely parks, and lots of entertainment opportunities, while quiet, remote Darwin in Australia's lush north has some excellent local markets.
Laid-back and sophisticated, Perth combines beach fun with great food and a booming arts scene.
Cairns' enviable location between the Daintree rainforest and the Great Barrier Reef makes it an ideal destination for adventure seekers, and Canberra – the nation's cool little capital – is a feast for design and architecture lovers, with world-class museums, large open parklands, and wide, tree-lined avenues.
Tips For Better Planning Australia Cruises
#1 To Travel light in Australia
– or anywhere in this world – is key for your trip enjoyment. These packing tips for Australia will help you minimise luggage weight and choose the right things to pack for the kind of trip you want to do.
Keep in mind that travelling in Australia means spending a lot of time on the road, changing places and accommodation, going through different climate zones, and a whole lot more.
With that said, it is safe to say that packing, unpacking and packing again will be very much part of your daily routine.
#2 Choose The Right Type of Bag
– If you are still debating on Backpack or Suitcase, this is the right time to make a decision. Your best move is to choose the type of luggage according to the degree of comfort. To help you conquer this fist, see some pointers below:
List the places you plan to stay in. The more you change place, the more you need to pack and unpack.
List the areas that you will be visiting: Outback, tropical forest, beach, cities.
List all type of transportation means that you will be using. Self-driving or public transport?
Make a list of all the activities you plan. The more time you spend outdoor the more you need to move about.
How much weight you can carry about. On your back and walk comfortably with?
#3 Choose the Right Bag Size
– As for the size of the luggage, here a few tips to help you choose the right one:
Choose a backpack that suits your body shape, weight and height. An an example: if you are thin, 165cm tall, weigh 45kg, get a 55 liters backpack, that would be ideal for your body structure.
Fill the backpack with max 10-12kg, while traveling you will naturally add 2-3 kg to it, try not to exceed 15kg to avoid overloading your back.
Pick a suitcase in a medium size on wheels. Any larger size will rob your energy and mobility.
Pack the suitcase to max 2/3 of its capacity.
Take only one piece of hand-luggage. It can be a day-backpack or a handbag. You can start using a multi-purpose pack.
#4 Develop a Savvy Packing List Mindset
– The first dilemma you face is what to pack and what to leave at home. Do not worry – all individuals naturally tend to pack more than what they need and use maybe 2/3 of packed things or even less.
The first skill for savvy packing is the selection.
Personal needs vary from person to person, so this one here is good to start from a packing list template that will help you develop your personal packing list mode.
Think in main category items and build your own personal list within these categories. Main categories are wear and underwear, shoes, cosmetics, accessories, and technology.
Make a list of clothes that can be easily combined in terms of colors and function. Example: pick t-shirt+shorts that can be extended to long trousers, likewise take a vest that can be worn on top of t-shirts.
Use wind-and-rain-jacket in one item that can be turned into a warm jacket by adding a fleece vest.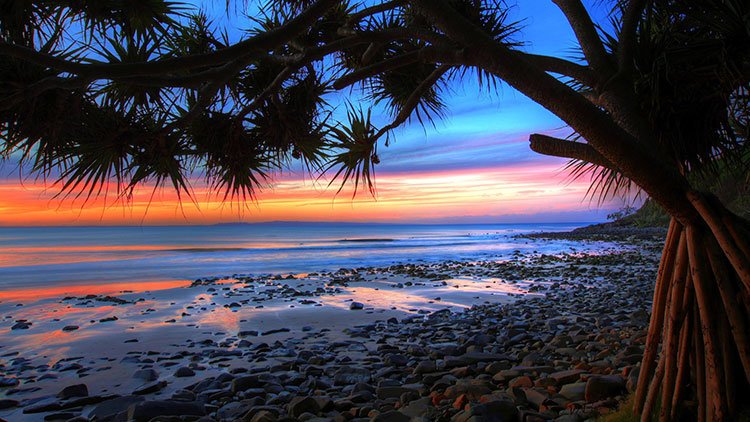 Choose clothes with similar shades of colours for better combination and washing too.
Check out my selected Amazon shop items for travel wear.
Pack multi-use clothes like a bandana or a sarong or body map.
#5 Prefer functional clothes instead of normal clothes
– They not only protect you from sun, wind and rain, they are way too practical in terms of quick wash and dry and they are lightweight too.
#6 Remove Unnecessary Volume From You Luggage
– Some clothes and personal items are too voluminous and take too much space in our backpack or in our suitcase.
There are a few things that you can do here too:
Replace bulky stuff like fleece jumpers or cotton towels with microfibre or viscose jumpers and towels.
Pack a travel bathrobe that can be very useful if you backpack and sleep in hostels.
Use transparent nylon ziplock bags to store clothes and take the air out of it.
Never pack folded clothes. Learn to pack unfolded clothes on even layers.
Use hygienic bags for packing underwear.