Top Things To Do On Asia Cruises
For new and veteran cruise-goers alike, Southeast Asia cruises holds a timeless appeal unmatched by other global cruise destinations.
Why? Actually, there are a lot of reasons but perhaps the most interesting ones are the region's unique culture, scenic beauty, and fascinating heritage.
Or, maybe it is simply the fact that it is just across the pond.
Whatever the reason, Southeast Asia cruises are on the up — with millions of visitors choosing to sail around the region each year.
If Southeast Asia ticks all of your cruise holiday boxes, you are probably wondering when the perfect time to book a Southeast Asia cruise is.
If so, you have come to the right place, this article should give you the dos and don'ts of booking a Southeast Asia cruise.
Best travel destinations and perfect time of the year for Asia Cruises
Despite being within relatively close proximity to one another, Southeast Asian countries have surprisingly varied climates — so it is wise to pack both your bikini and your raincoat.
Below is a more detailed touch on the best times of year to travel to the region's most popular destinations.
Indonesia – With low rainfall and daily temperatures of around 24°C, April—October is the best time to visit Indonesia.
Malaysia – Because it straddles the equator, Malaysia experiences hot weather throughout the year.
To avoid the worst of the rain, however, it is best to travel between June and September.
Thailand – As Thailand is such a vast country, it tends to experience varied weather day-to-day.
The best time to travel to the country's coast in April to September, but you should still expect a shower, and pack accordingly.
Vietnam – Like Thailand, Vietnam tends to experience changing weather throughout the year.
The best time to visit is probably during the Northern Hemisphere's summer months (June, July, and August) when daily temperatures average 18°C—25°C.
Most popular Countries in Asia and When To Go
#1 Visiting Japan on Asia cruises
Japan – The best time of year to embark on a cruise around Japan can often be decided on travelers' weather and festival preferences.
The climate in Japan falls into four distinct seasons, and each comes with unique seasonal festivals.
Fall (September through November) sees foliage that begins to turn brilliant colors in October through early November.
Visit Japan during the fall to see the renowned Japanese maples, ginkgos, and ash trees turn yellow, orange, red, and purple.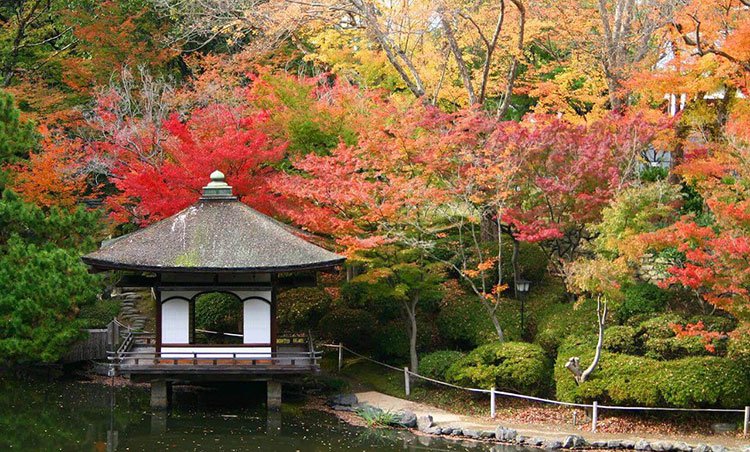 This is also a season of many regional festivals. Infrequent rainstorms characterize both spring and fall, and the weather is mild, making both ideal periods for a tour of Japan.
Winter months (December and February) bring moderate cold and snow, good news for the many Japanese ski resorts and winter sports enthusiasts. The weather rarely dips below 30 degrees Fahrenheit.
New Year's is widely celebrated and is a very busy time for traveling on airlines, highways, and trains crowded with passengers.
Cruising Japan during spring (March through May) allows passengers to experience the famed cherry or sakura blossoms, which flower in March or April.
Plum trees blossom as early as the end of February, and the season is characterized by various blossom-viewing festivals. April 29 through May 5 is Golden Week, a time when much of the population goes on holiday hence is a more crowded traveling time.
Summer (June through August) is itself divided into two seasons: June to mid-July is the rainy season, and mid- July through August is hot and humid. The rainy season can be a cool and less crowded time to travel to Japan; however, avoid these dates if you do not like rain.
The above seasons do not apply to Hokkaido, which, unlike mainland Japan, does not experience rain nor hot and humid temperatures in summer, but cool, dry weather.
The O-Bon festival occurs from August 13-16 and many Japanese citizens go on vacation.
Tokyo is quieter than usual as many residents return to their hometowns for the holiday.
#2 Visiting Vietnam, China, Cambodia and South Korea
Vietnam, China, Cambodia and South Korea – Other stops on a cruise of Asia may include Vietnam, China, Cambodia, and South Korea. The southern regions of these countries, particularly coastal areas, experience a monsoon season from May to October.
Summers in these areas are hot and humid. A more enjoyable time to visit is later in autumn through January, when temperatures are cooler and rain is unlikely.
If your Asian voyage continues up towards Russia and the Arctic Circle, expect the largest holiday crowds and warmest weather in July and August. To avoid the crowds, try the shoulder months of May-June and September to early October.
In early autumn, the foliage is brilliant and mushrooms and berries are ripe and ready to be picked or foraged.
Winter is bitterly cold, hence its reputation, although Russians are very hospitable and eager to share their theater, indoor warmth, and vodka to enjoy while watching the snow.
Spring (February-mid April) in Russia in spring is very slushy, muddy, and generally not recommended for enjoyable travel.
Asian Festivities Worth Checking Out
Many festivities are steeped in tradition with symbolic colors and rituals, often sharing the common theme of family and togetherness, offering visitors a unique insight through immersive and colorful cultural experiences.
While some tourist activities may be closed for several days over a holiday, the benefit is seeing the country during a period of immense celebration and cultural significance.
Asia is a continent packed with diverse cultures and festivals.
Here are some that should be on your travel radar:
#1. Tet – Vietnam
Tet celebrates the Vietnamese New Year and is the most important celebration in Vietnamese culture.
In the weeks and days leading up to the big event, homes are decorated with symbolic flowers, and it is not uncommon to see peach and kumquat trees being transported on the backs of motorcycles.
#2. Tsagaan Sar – Mongolia
Literally meaning "white moon," Tsagaan Sar is Mongolia's version of the Lunar New year. Food is highly symbolic and families will prepare hundreds, even thousands of buuz (dumplings) to welcome family and visitors to as part of their tradition of three days of hosting.
#3. Losar – Bhutan, Tibet and Certain Parts of Nepal and India
This is the Tibetan New Year and is the most important festival in the Tibetan calendar, which is based on Tibetan astrology, meaning the dates will not always align with the Lunar New year.
The Losar celebrations refer to a three-day festival with first day celebrations for family and second and third days for visiting and exchanging gifts with friends and distant relatives, reinforcing community ties, and cultural identity.
#4. Buddhist New Year Celebrations – Thailand (Songkran), Laos (Pi Mai), Cambodia (Chaul Chnam Thmey), Myanmar (Thingyan), Sri Lanka, India
The Buddhist New Year will fall around the 13 or 14 April in 2017, in alignment with the Buddhist calendar.
Celebrations generally last three to five days and include a shared love of water throwing activities, which is especially prominent in Thailand, with tourists actively participating.
#5. Gion Festival – Japan
Like many shrine celebrations (matsuri) within Japan, Kyoto's Gion Festival is an elaborate affair that takes place in July.
Its main highlight is the Yamaboko parade, which features 32 floats – yama floats adorned with elaborate tapestries, wooden and metal ornaments, and massive 6-meter tall hoko masterpieces pulled by teams of up to 50 men.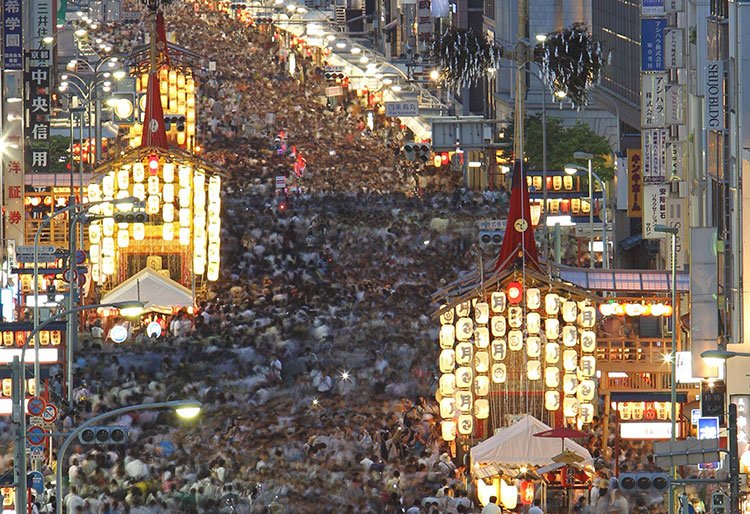 #6. Takayama Festival – Japan
Held in April, this is one of Japan's most striking festivals, drawing in a large audience from across the country and around the world for its display of festive floats.
One of the most unusual features of the festival is the presence of mechanical dolls, known as "karakuri ningyo," which decorate many of the floats.
#7. Sapporo Snow Festival – Japan
More than two million people visit Sapporo in January to marvel at giant snow and ice sculptures that adorn the streets and parks in celebration of winter magic.
The festival has grown from humble origins in 1950 to a massive display of small and large sculptures by local and international participants lining a stretch 1.5 kilometers long, as well as snow slides, food stalls and ice bars, and colorful lighting for night-time viewing.
#8. Diwali – India
Known as the Festival of Lights, Diwali is one of the biggest and most popular Hindu festivals and holds great historical significance.
The five days are celebrated with great enthusiasm and happiness, during which time gifts are exchanged, with the symbolic lighting of candles taking place on the third day, bringing villages and towns awash with light.
#9. Naadam Festival – Mongolia
The Naadam Festival is the most important event in the Mongolian calendar, where competitions take place over two colorful and spectacular days.
Competitions consist of Mongolians' real passions, otherwise known as the "three games of men;" horse racing, archery and wrestling, with an opening ceremony mixing monks, the military, and athletes.
Naadam Festival is the Mongolian celebration of its nomadic culture and a reminder of the country's independence in 1921.
With its origin in the wedding and hunting celebrations of the Mongol Army, it has now become an extraordinary display of sports and tradition.
The Naadam Stadium holds an elaborate Opening Ceremony followed by two days of horse racing, wrestling and archery competitions and performance, while a whole folkloric festival unfolds in its surroundings with crafts, music, food, and locals in a party mood, all good reasons to visit Ulaanbaatar on a journey across the Mongolian desert and steppe.
#10. Jambay Lhakhang – Bhutan
While Bhutan (romantically referred to as the "last Shangri La") is host to many religious festivals that are alive with color and atmosphere, Jambay Lhakhang is the most famous.
Enlivening the region with its vibrant colors and atmosphere, the festival sees locals gather together to dance, pray, celebrate and socialize.
#11. Nowruz, the Persian New Year – Iran
Nowruz (new day in Farsi) is the Persian new year, celebrated in Iran and other parts of the Middle East, following an over 7000 years old tradition that marks the end of winter and the coming of fertile spring.
Nowruz celebrations are full of symbolism, including the setting of a traditional Haftseen table with ingredients and objects containing all the good wishes for the coming year, or Fireworks Wednesday, a reminder of the festivity's Zoroastrian past.
The celebration mood is added by the joy with which Iranians take on the road to welcome the season outdoors, with picnics and camping.
Visiting Iran during Nowruz can add a radically new dimension to the journey and even if one risks being stuck in traffic for long hours, there will be plenty of opportunities to enjoy the trip with the always friendly and extremely hospitable Iranians.
#12. Mevlana Festival (Mevlâna Anma Törenleri) – Turkey
The festival of the swirling dervishes commemorates the death of the 13th-century Sufi poet Rumi, known as Mevlana to his followers.
Every 17th of December in the Anatolian city of Konya, the Mevlevi brotherhood worships the saint on the date known as his "wedding night" with Allah.
With their long robes and tall hats, the dervishes whirl receiving the blessings of heaven and bringing them down to earth in a ceremony of dance and spiritual performance.
More than a million people attend yearly this ten-day festival of devotion, listed amongst UNESCO Masterpieces of the Oral and Intangible Heritage of Humanity and one of the very good reasons to travel to Central Anatolia even in the cold winter time.
#13. Holi, The Festival of Colors – India
The festival of Holi marks the beginning of spring and the triumph of good over evil in Hindu mythology.
It is the time to end conflicts, to revive love and a good reason for Hindus all over the country and abroad to celebrate in a mass party that stars with the burning of the demon Holika and continues with rituals (puja), family visits, delicious food, sometimes bhang and, above all, large vibrant street gatherings where nobody can escape clouds of rainbow-colored powder and water thrown at each other, a tradition believed to have been started by Lord Krishna, who loved to play pranks as a young boy.
The festival is celebrated across India, but the best-known hubs are probably the temple towns of Mathura and Vrindavan, not far away from the capital.
#14. Songkran Water Festival – Thailand
Songkran is the New Year celebration in Thailand and many South East Asian countries.
With traditional Buddhist roots, it is the time of the year when Thais honor their families and elders, onto whose palms young people pour fragrant water during Rod Nam Dum Hua ritual on the first day of Songkran.
It is also the time of spring-cleaning and it is believed that splashing water symbolically cleans the misfortunes of the year gone by.
Traditionally Thais would pour a bowl over family members, but as the festive spirit took over the celebration, buckets and hoses were brought into the party that has grown into the largest water fight known.
This is a nationwide party but Chiang Mai is one of the most popular hubs amongst travelers to enjoy this water fest.
#15. Winter Light Festival – Japan
Winter illuminations are a growing event in different cities of Japan, but probably one of the most famous takes place in the Nabano No Sato Park in Kunawa, home to extensive cherry trees and flower gardens that feature over the winter months an elegant installation of over seven million LED lights creating formidable shapes and designs.
Every year the decoration revolves around a particular theme and has previously featured the well- known tunnel of light or a beautiful illuminated version of Mout Fuji amongst other impressive displays.
This long-term festival is a spectacle that will surely add magic to any winter journey to Japan.
Why you should opt for Asia Cruises ?
Riveting history. Engaging attractions. Intriguing people.
These are just a few features of a cruise to the Far East. Asia is a marvelous cruise destination for those looking for a unique vacation.
Encounter Thai, Japanese, and Chinese cuisine and customs, and learn culinary techniques and traditional dances you will cherish forever.
Find your zen in a tranquil garden or barter in the streets for treasures you can show your children's children.
Behold temples and shrines that will leave you in awe. It is about time to walk a new path with a cruise vacation to the Far East.
China – Cruise to China for a unique vacation to ports like Shanghai, Beijing and Hong Kong, each historically rich and visually astounding. You can visit the Great Wall, a Terracotta Army and more while enjoying a variety of enriching culinary, cultural and historical activities.
Russia – Sail along the Volga River and enjoy an enthralling and enriching Russia river cruise.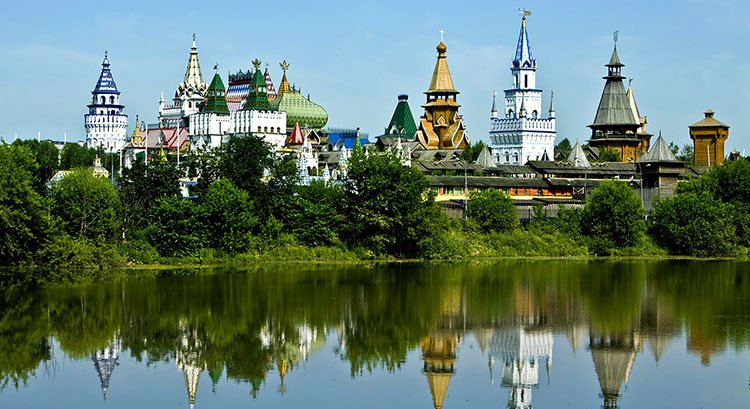 From Moscow to St. Petersburg, and everywhere in between, you will uncover the rich history of this great country while visiting incredible sites like the Hermitage, Red Square and more.
Southeast Asia – Explore the beauty and diversity of Southeast Asia with a cruise to Benoa, Cambodia, Myanmar, Vietnam and more.
You will discover mysterious ruins, towering temples, serene gardens, and unforgettable cuisine when journeying through the beautiful lands of Southeast Asia.
Things to do on Asia cruises
The lands of China, Japan, and Korea all have an air of mystery to most Americans.
This is because for many years travel was restricted (or even forbidden), so Asian culture is still filled with mystery – and in many instances has not been overwritten by modern technology and trends.
That is not to say that Asia is stuck in a time warp because with one trip to Tokyo you will feel like you have been catapulted into the future. Outlined below are some of the top things to do when cruising to Asia and the Far East:
Take a stroll along the Great Wall of China.
The wall was built in several pieces over time but connected throughout the centuries.
Though it is not really visible from space, it is still an incredibly large landmark at over 5,000 miles long.
Attend a Sumo wrestler tournament in Japan.
This traditional Japanese sport has many customs attached to it, and you will be surprised at how exhilarating the matches can be.
Visit the Forbidden City in China
The Forbidden City is the palace complex that was home to China's emperors from 1420 to 1912. There are a number of exciting artifacts here, so take a tour to get better insight into China's past.
Celebrate with a drink and some karaoke. Japan is the birthplace of this beloved pastime that has been adopted the world over. In Japan, most karaoke is done in a small room with just your friends.
Head to Chengdu where the giant pandas live. You can learn all about these adorable creatures at the Giant Panda Breeding Research Base.
Take a fun trip to the Korean Folk Village just outside of Seoul where you can see what life was like centuries ago in Korea and discover the crafts and skills for which Korea and its people are known.
Best itineraries on your Asia cruises
Cruising is an attractive option for those who want to see several countries over the course of a holiday.
Over 14 nights cruisers can tick off Sri Lanka, Burma, Malaysia, and Thailand; or in three weeks, Hong Kong, Taiwan, China, South Korea, and Japan.
A taste of each is enough to whet the appetite for a return visit. Here are my some of the best cruises to Asia.
1# Island-Hopping From Bali
– The white sails of one of Star Clippers' tall ships will be billowing in Indonesia as the company returns to Asia with exotic new island-hopping voyages from Bali.
The cruises are on the four-masted Star Clipper, which will be scouting out quiet harbors and bays where white-sand beaches, snorkeling, and tours to volcanoes, temples, and markets are the main attractions.
Choose an eastbound itinerary to see the dragons in Komodo National Park and a westbound one to cool off in the spray from the gushing Sendang Gile Waterfall in Lombok.
#2 The Queen's Chef
– What is it like to cook for the Queen and what were Bill Clinton's favorite foods?
All will be revealed when Darren McGrady, chef to the Royal family and five US presidents, is a special guest on Seabourn's 18-day cruise from Hong Kong to Kobe in Japan in April.
As well as talking about life in the Royal kitchens McGrady will be showing passengers how to cook some of his favorite dishes.
The cruise visits Taiwan and spends three days in Shanghai. In the Japanese city of Yokohama, a traditional Japanese dinner and geisha performance is among the optional tours.
#3 Fall In Love With The Colorful Floats In Japan
– Princess Cruises has a record a number of cruises in Japan.
On a 14-day voyage, the ship will be in the port of Aomori for the start of the Nebuta Festival, when colorful paper floats inspired by Japanese folklore are paraded around the city.
Sailing round-trip from Yokohama, the cruise also visits Nagasaki, Hakodate and the former penal colony of Korsakov in Russia.
#4 Vietnam's Floating Fish Farms Cruise
– The last 40 families living in floating fish farms in Ha Long Bay in the Gulf of Tonkin in Vietnam must move to new dwellings on land by the middle of 2018 (to comply with UNESCO demands to protect the environment).
Time is short to see this way of life before it disappears forever.
Silversea's Hong Kong to Singapore cruise in November stays overnight in Ha Long so you can take a junk cruise around the limestone karsts that dot the bay.
The cruise also visits Hanoi with two days in Ho Chi Minh City for tours to the Viet Cong tunnels and Mekong Delta.
#5 Asia, the Middle East and the Mediterranean
– Cannot afford the time to cruise around the world?
Fly to China during March and you can do a portion of Cruise and Maritime Voyages' first round-the-world sailing on Columbus.
The ship's 150 single cabins are being refurbished to suit the company's British passenger base.
You will board in Hong Kong and visit 10 ports in Vietnam, Thailand, Singapore, Malaysia, Sri Lanka, and India, before sailing through the Middle East and Mediterranean, and disembark in Tilbury.
#6 China, Vietnam and Singapore – Asia cruises
– A traditional Chinese acrobatic show in Shanghai and a bumboat cruise in Singapore await on Imagine Cruising's new Asian Fusion cruise-and-stay holiday in autumn.
The nine-night cruise is on Royal Caribbean International's Mariner of the Seas.
The ship is sailing from Shanghai to Singapore via Xiamen in southeast China, Hong Kong, where there are a late departure and Ho Chi Minh City (you will be docked in Phu My, about 90 minutes from the city) for an overnight stay.
Celebrate Chinese New Year in Taiwan – Taiwan's Pingxi District lights up each year as hundreds of thousands of paper lanterns carrying wishes and prayers are released into the night sky to mark the Chinese New Year.
You can join in the celebrations on a 14-night voyage from Singapore to Hong Kong on Celebrity Cruises' ship Celebrity Millennium, which will arrive.
Other calls on the cruise include Laem Chabang (for Bangkok) and Phu My (for Ho Chi Minh City).
Top Reasons Why You Should Visit Asia
One area of the world that many have not yet had the luxury of visiting is Asia. This continent is home to some of the most spectacular cities in the world, like Kyoto, Japan, and Siem Reap, Cambodia.
These major cities are complemented by vast countryside, making up an appealing combination throughout Asia of secluded and fast-paced environments.
Although the list could go on for much longer, let's highlight some of the main reasons why everyone must decide to visit Asia.
#1 Stunning Scenic Views
– With an abundance of mountains, forests, beaches, rivers, and more throughout the area, the views are breathtaking and also provide many things to do.
While some opt for activities like Mekong river cruises in Asia, others may choose to visit popular sites like the Great Wall of China or Mount Fuji.
The Maldives and Borneo are some other scenic tourist hot spots and are among the best places to visit in Asia cruises.
No matter where you may end up in Asia first, you will not think you will go wrong with so many beautiful sights and attractions!
#2 People
– Kind and friendly, with a love for life, these are the type of people who really make Asia. Making up 60% of the world population, you are sure to meet plenty of interesting characters on your travels here.
There is such a wide array of cultures and people from all different backgrounds present across Asia.
From the variety of ancient religious ceremonies to the unique beauty routines of Asian women, the customs and traditions of Asia are so intriguing that you would crave to learn more about them and experience them first-hand.
The endless wealth of things to do and see across Asia will surely encourage you to visit it.
And perhaps it is only a matter until you give in to the calling.
With so many places to visit in Asia the hardest part for you will likely be choosing where to go.
You simply just find it challenging to know which Asian country you want to visit first. But, of course, whichever country you choose, you will never be disappointed.
#3 The Food
– You might think that this point alone should have ended the list.
After all, the food itself is really all it takes to make you want to visit Asia. Serving options like octopus, dim sum, nasi campur, pad thai, authentic sushi, and pho, the continent is home to both familiar dishes and new ones (some of which you have never even heard of before).
Your stomach will be satisfied after one of these delicious meals!
#4 Street Vendors
– Not only is Asia known for its mouth-watering dishes, but it is also known for its many street vendors.
Instead of the best food being found in fancy restaurants like you may typically be used to, you can actually find some of the tastiest meals from the carts and stalls lining the streets in many Asian cities.
If you are on a mission for street food, some of the top cities where you will find success are Penang, Bangkok, Fukuoka, Hanoi, Singapore, and Seoul, just to name a few.
#5 Temples
– Asia is home to more temples than any other continent in the world. It is also the place where many of the world's mainstream religions and beliefs were born.
Therefore, a visit to Asia would not be complete without stopping to see at least a few of its majestic temples.
Angkor Wat, one of the most famous temples, is the largest religious monument in the world and is located in Cambodia.
Balanced on the edge of a 3,000-foot high cliff, the Taktsang Dzong temple is a well-recognized symbol of Bhutan.
Finally, the Temple of Heaven dating back to the early 1400s is an impressive site to see and is also surrounded by a large public park, the grounds where many locals will practice tai chi throughout the week.
However, these few barely scratch the surface of the incredible architecture, history, and detail that is found in the many temples throughout Asia.